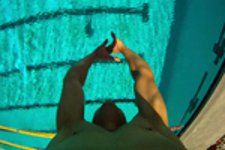 Life In A Day
When most people think of YouTube, they imagine kittens chasing balls of string, people attempting to find fame and fortune by singing along to a bad backing track or drunken hi-jinks. But Oscar-winning Scottish director Kevin Macdonald is hoping to change all that with his film Life In A Day, which opens worldwide this week.
His film is a compilation of clips that have been seamlessly edited together from more than 80,000 film submissions that were sent in after YouTube set their visitors a challenge to capture a snapshot of their lives on July 24, 2010. The more than 4500 hours of resulting footage from across the globe have been painstakingly trimmed to a 90 minute runtime that captures the joy, sadness, pain and ordinary daily business of people on the planet.
Speaking to him in Utah before the film's world premiere at Sundance, it is clear he wanted to make something that documented the good things and the bad things in life. So there are images of birth, proposal and marriage, plus darker themes, such as the slaughter of a cow and footage from the infamous Love Parade in Duisberg, Germany, where a stampede led to 19 deaths last year.
"It felt to me important that this was not the Coca-Cola view of the world and that's what it could have been and that's what maybe people would expect," he said. "I said to YouTube right at the beginning, 'That is not the film we're going to make', in fact, I said, 'If you've got problems with this maybe being a little dark and difficult at times then don't commission the film, because that's the film we'll make'.
"And they said, 'No we want to make a serious film'. They want to get away from the image people have of them of being only just frivolity and so the cow is important because we're trying to show what goes on in the world - inequality of possession and things - but you also have eating, such a huge part of our lives. There's a cow being killed every second in the world, probably, and it's part of something that goes on that we don't like to look at, but it's important.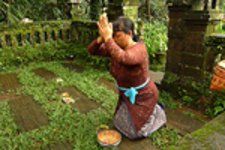 "Likewise with Duisberg, I wanted to show the destructive side of human beings as well, the darker aspect of life. And that came along and I think it would have been dishonest to leave it out. Serendipity that that happened, but then I guess something awful probably happens every day. But the fact was that it was in Germany and we got sent 65 different clips of that."
The selection process for the clips was laborious and Kevin had a team of watchers on hand to help.
"It was 4500 hours, so I couldn't watch them all - it would take a lifetime. So I had a fantastic editorial team headed by a brilliant editor called Joe Walker and there were 23 loggers and researchers. They watched it all and then they put it into a database which we developed specially to put in keywords. So that you could click on a keyword and all the relevant clips would come up.
"They also, crucially, gave it a star rating. One to five and six for 'so bad it's good' and I watched the fours and the fives and some of the sixes. It was still about 250 hours to get down to a 90-minute film."
It was a painstaking process, but despite all the hard work involved, The Last King Of Scotland director insists that it wasn't a chore.
"I found it really fun. Even though some of the stuff I watched was a lot of bad and boring stuff, it's fascinating, it appeals to the voyeur in you. You're looking at people's lives, you're getting privileged access into their lives and that's fascinating.
"But after a few weeks that voyeuristic pleasure wore off, I have to say, and then you get fed up with all the repetitive narcissistic nature of some of it, the teenage aspect of some of it. But really what I was trying to always do was look at it with a very open mind, trying to always see what are the connections here, what is the material trying to tell me. Because I went in with a very open mind. I didn't know how the structure is, I don't know what the themes are going to be. Gradually it became obvious that there were interesting connections here and there and themes that recurred."
The result is simultaneously personal - thanks to each of the contributors - but has a universal feel and tone.
He added: "An accidental offshoot of it is that there will be a time capsule film that's out there and people in 200 years from now could take that and make a different film that's from the perspective of their time."
The documentary is a very different prospect to the other film that Kevin has released this year - historic adventure, The Eagle.
"Part of the reason that I did Life In A Day, apart from the intrinsic fascination with what it could be and the novelty idea of it, which appealed to me, was because in the spring The Eagle got put back," he said "I had taken too long to edit it, so I knew I was going to have a five-month window between finishing Eagle at the end of August. So I thought I would take on a project that would fill that length of time.
"It's been fascinating doing both things together because The Eagle is sort of a commercial, entertainment film - hopefully a fun film - but very much made within the studio system. But Life In A Day is the absolute opposite of that. It's anarchic, it's about the aesthetic of amateurism and it's pure reality - it's a true documentary. So the two things complemented each other and I've enjoyed that."
Life In A Day is screening across the UK now.
Share this with others on...