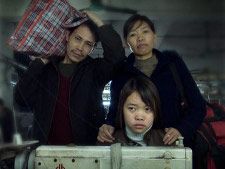 The Zhang family
The human scale - and cost - of mass migration in China is hard to wrap your head round. Each year, as Chinese New Year approaches, somewhere in the region of 130 million people make the pilgrimage from the factories where they work all year round, back to their families. That's the equivalent of more than two times the entire population of the British Isles attempting to get a train ticket simultaneously. The result is stress for many and heartbreak for some - while the family issues that await those who do get back at home are immense. Lixin Fan's debut documentary Last Train Home shines a spotlight on this incredible movement of the people, examining the social impact of China's embrace of capitalism.
Fan, who now lives in Canada, says the idea of telling the story had been sitting in his head for some time but while in China - working for the state broadcaster CCTV between 2004 and 2006 - he had never really had the opportunity to bring the project to fruition. He says that although the "time came around perfectly" to shoot Last Train Home after he had emigrated - and following his work on social documentary Up The Yangtze - his work at CCTV was formative in terms of preparing for the film.
"I think the experience of working at CCTV did help me a lot - making the idea of pursuing this film even stronger because I travelled a lot during those days," he said. "I travelled to the countryside and remote areas and met a lot of peasants and migrant workers and saw what their life really is like. Then I'd go back to Beijing and my comfortable city life, the disparity, this contrast between the rich and poor China really struck me."
He says the open-market policy - which has just celebrated its 30-year anniversary - has had a huge impact on the population, in particular, those who originally lived in rural areas.
"This market-oriented capitalism, coming to a socialist - or if you want to use the word, totalitarian - country, it's this weird mixture of two completely contradicting things combined together and doing a lot of crazy things to its people. Completely disrupting the traditional family relationships," he said.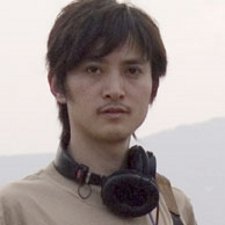 "The foreign investment market economy has been introduced to China and so the factories in coastal areas thrived. At that time, because farming doesn't make as much money as the, quote unquote, profitable factory work hundreds of millions of peasant farmers were lured to travel far to find work in cities at the factories.
"Because China had long been adopting a household registration policy - basically it divides the entire population into rural residency and urban residancy - so for the farmers, even when they worked and lived in the city, they are not granted any sort of social support, like welfare or unemployment insurance, their kids can't go to school in the cities. They can't take them with them. So, no matter how hard they work, they can't uproot their entire family and move them to the city, so this urbanisation process is disrupted. That's why millions get left behind on the farm and hundreds of millions of workers have to do this migration every year."
Fan aims to highlight this disrupted urbanisation by tracking a single family - the Zhangs - over a period of three Chinese New Years. It's a changing time in terms of the country's economics but also in terms of their family. Mr and Mrs Zhang have worked away from home for almost all of their children's lives and with their young daughter hitting adolescence with a bang, it becomes a volatile time for the household. Some of the ensuing footage is heartrending and it's testimony to Fan's adeptness as a documentarian that he succeeds in filming the family without exploting them, but how hard was it to persuade them to become the subjects of the film?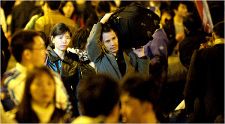 "I didn't know them from before," he said. "In 2006, when we were shooting Up The Yangtze there was a break in the middle when we didn't do any filming. I travelled by myself to the city of Guangzhou in southern China. It's a big city with lots of factories. So I just walked round the factory area and talked to many factory workers to get to know their stories. And, luckily, I got to know the Zhangs. I found this family fit into my ideal subject because their migration story is pretty typical because they have two kids back on the farm and they also have their parents - the grandparents - they are all living in the village, so it is cross-generational care, the kids have been brought up by the grandparents.
"They have been working in the factory for 16 years and they only get to see their daughter once or twice a year. The mother told me that when they first left, Qing, the daughter, was only eight months old and that blew me away right on the spot. I felt that the experience of this single family can definitely help me tell a lot of the stories and touch on a lot of social aspects in the great migration. So I asked their permission to film. When we first started, none of us imagined that we would stick together and film for three years. I hate to use the word lucky, but indeed we were very lucky that things kept happening in the family and also in the country - the Beijing Olympics, the big snow storm that put the train system out of order and the economic crisis. These things all happened in a row and, in a way, it just gave a teriffic migrant family story."
Fan talks about luck, but he has been considering the subject for years, so he sharply positioned himself to capture the changes in the family that he suspected this sort of enforced separation would bring about.
"I knew that many of the younger kids that still live in the countryside, at one point, wanted to go and live in the city. So I had foreseen this happening in this family as well, so the only question I had was when," he said. "So I sort of took a bet. If I could sustain my filming long enough to see that dramatic change happening then that would reveal the dynamics and the relationship between two generations in one migrant family. I was thinking if that happened it would help me explain a much bigger issue of why this migration is happening and what the impact is having on individual families and their relationships. I was hoping that by following them for a longer period of time, their story would help me what China as a state did to the migrants."
Since shooting the Zhangs story, Fan has kept in touch with the family.
"I showed the film to the parents," he said "I couldn't say they liked it but they told me they feel very sorry to see what happened to their family. Qing hasn't seen the film. After the filming she left that job and went to another city in China and worked in a hotel for about a year.She's a city girl now, she has a boyfriend, she lost her job but she didn't care and she's surviving in the city and that's what I'm really pleased about. And the boy is doing really well in the countryside. He got into the best high school in his home town.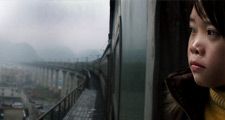 "The mum lost her job to the financial crisis, so she stayed back on the farm. They found it a more or less good turnout so that she could finally be back home and take care of the boy, so that it doesn't happen again, what happened to the girl. The man is still waiting by himself in the factory - now the entire family is on his shoulders."
Fan is planning to head back to China for his next project - examining China's plans to develop green energy via wind farms in the Gobi Desert.
"I think they take that as their next attempt to catch up with the world," he said. "So they're putting heavy investment into building those windfarms. They call it the 'Three Gorges Dam on land'. So, the idea is to spend ten years to fill that region with wind turbines in the Gobi Desert. And I wish to combine that with the traditional Chinese Taoist philosophy because I see an allegory between the two. They're both, in a way, trying to strike a balance with thereself and nature.
"I won't be making a propoganda film. I think we need to be critical about China because it's such a big country with so many people and now it's playing and increasingly important role on the world stage. So whatever it does, it's going to have a big impact and we surely don't want to have a negative impact from such a big power. So I think Chinese documentary filmmakers need to be critical about our own government and make sure that it always thinks carefully about what it does and what the impact of its behaviour will be."
And Fan isn't done with migration or its impact on China yet, as he feels there is another story still to be told
"I want to continue to look at the Chinese migrant but this time looking at the younger generation, people like Qing," he says "They're quite different from their parents' generation. They grew up in a much freer society and they have TV, internet and they know what the outside, consumer world is like. They will not spend their entire life in front of a sewing machine, as a labourer, enjoying just a little bit of the fruit of the industrialisation. They leave the countryside and want to go to live in the city and never plan to go back, unlike their parents, so will China be able to support all this new city mass migration. The irreversible mass migration - the urbanisation process. What is China going to do?"
It's an interesting question - and one Fan clearly intends to try to answer.
Last Train Home is out on Dogwoof DVD now.
Share this with others on...