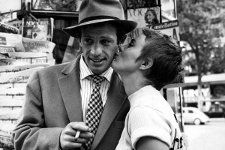 Jean-Paul Belmondo et Jean Seberg in Breathless
What makes a film important? A lot of films are exciting, entertaining, witty or inventive, yet only a handful can be said to have influenced the history of cinema like Jean-Luc Godard's Breathless. Back then, in 1960, Pierre Rissient was a young man excited by the chance to work as assistant director on this Truffaut-scripted project. In the years since, he has gone on to become something of a history-maker himself; as a critic, as a filmmaker, and as a mentor to countless bright young things. He's the man who persuaded festivals to show to work of Quentin Tarantino; he's also the man who discovered Clint Eastwood, Jane Campion and Sydney Pollack. Now he's looking back at the masterpiece that started it all.
Breathless is currently getting a 50th anniversary re-release. It'll doubtless be a treat for fans of classic cinema, but does he think it will find a new audience?
"I hope so - I think it can." he says. "It's a very dynamic film, and young people are more likely to come out for a film like that. Although I'm older now I keep in touch with a lot of young people all around the world. Of course, a lot of them are already interested in cinema, but whenever I show this film they always react very strongly."
Did he have any idea when he was working on it that it would have such an impact?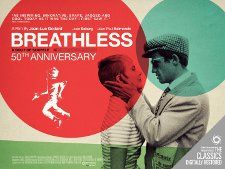 "We knew that it would have a different voice, a different tone, but no-one could predict that it would become so important. But as that's true with this film, I think it's true with all films. If you tried to make a picture with that intention you would probably fail. I think it's the fact it was made spontaneously, and of course with great vigour, that gave it that everlasting quality. It was shot in a kind of documentary way, because we see Paris so candidly. The fact it looks real makes the picture come alive."
I ask if he's seen the recent documentary, Two In The Wave, made about the friendship between Godard and Truffaut and screened at the Edinburgh Film Festival, but he has not. Has his prolific work as a critic, over the years, changed the way he relates to filmmaking?
"I think that when I see a picture now, I view the totality of the film. I've developed enough experience and knowledge that I can see it at different levels - at the level of the story, at the level of the acting, the direction, and also the way people react to it. I don't mean that it a pretentious way!"
I assure him that he doesn't come across like that. What's palpable is his passion for film. Famous for saying what he thinks, he is often sought out by filmmakers - even well established ones - who want his feedback on their latest work before it's released.
"It's something that I've been enjoying more and more over the past few years," he says. "Being a consultant not only on the almost-final cut but, with some directors, on the casting and the structure of the script. In the last 15 years I've worked more and more closely on the final details before films are completed. It's an opportunity to make it shine as the work of that director, or to make it more accessible without altering its nature."
One of the things that makes his input so valued is his honesty.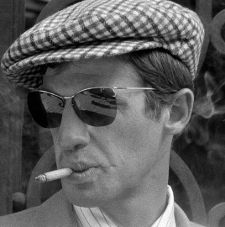 "If I don't like a film, I'm not afraid to say what I think," he acknowledges. "Maybe some people are not happy with that. Maybe some people don't like me, but that's who I am."
Does he find that the capable filmmakers listen to criticism?
"Not necessarily," he says with regret. "I wish it were true for all artists, but there are many artists who are very hypocritical in the way they talk to people, and some people fool themselves by believing this is the truth. I won't give names!"
Despite this, he has plenty of friends, and no shortage of interesting opportunities. I ask him what he has coming up.
"Next month I'll see a new Clint Eastwood film in Los Angeles There's also a screening of an older film, completely obscure, called The Boy From Stalingrad, shot in 1945, which was written by one of Berthold Brecht's ghost writers - people are still shocked to know that Brecht was using ghost writers, though of course it was he who wrote the final versions of his plays. I'm very much looking forward to it."
Breathless: 50th Anniversary is out now in cinemas and on DVD/blu-ray from September 13.
Share this with others on...