Eye For Film >> Movies >> Casque d'Or (1952) Blu-Ray Review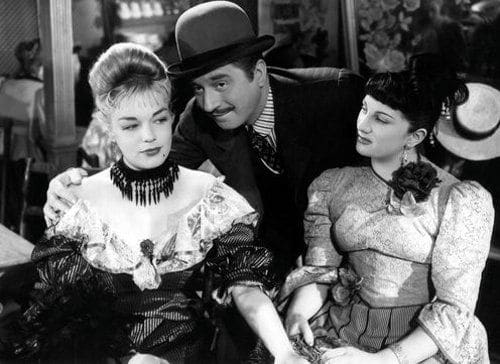 For a film which is now 60 years old, Casque D'Or looks stunning in this new Bluray restoration. The picture quality is impressive, with director Jacques Becker, cinematographer Robert Le Febvre and production designer Jean D'Eaubonne's detailed sets and observant style of shooting no doubt deserving to be seen in the greatest clarity possible.
What's also impressive, and not normally noticed by this reviewer, is the quality of translation. Instead of often clunky rendering of colloquial expressions into English – which often don't make sense - here we are given the proper English equivalent, such as when a prison guard makes an offhand remark about Marie "She's not bad. I wouldn't say no". It really does provide a huge improvement on the immersive qualities of foreign-language cinema when it is translated properly.

There is just the one accompanying extra: At The Heart Of Emotions, which knits together audio and video interviews which discuss the impact of Casque D'Or and, more broadly, Becker's work. At around 30 minutes long, it is detailed enough, however, with the film now 60 years old and Becker having died in 1960, there is, inevitably, a sense of detachment between the people discussing the film and the making of it itself.
This film was re-released on Blu-ray and DVD in 2017 with additional extras, read more about those here.
Reviewed on: 05 Nov 2012
Share this with others on...