Eye For Film >> Movies >> Casque d'Or (1952) Blu-Ray Review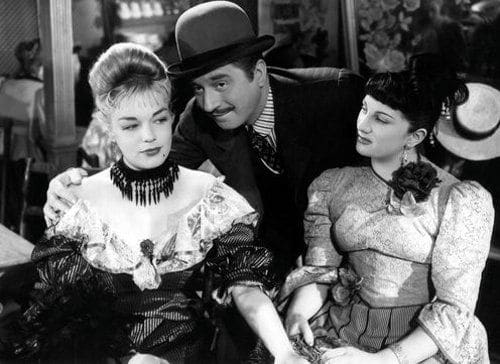 Studiocanal's re-release of Casque d'Or - last distributed by Optimum Releasing in 2012 (more about that edition here) - beefs up the extras.
In addition to the overview offered by the Heart Of The Emotions documentary - which discusses the film from inception to reception - there is also a thorough interview with Becker expert Ginette Vincendau. She highlights the 'inbetween-ness' of the director, whose work both looks back to Jean Renoir and the Tradition of Quality and forward to the coming New Wave, while also celebrating his "discreet virtuosity". Although much of what she says here would be informative ahead of watching the film, best to save it until afterwards if you are new to the work, as she goes into detail about its finale.

Rounding out the extras is a short but welcome snippet of an interview with Simone Signoret from 1973, which though not particularly insightful about the film itself, offers a glimpse of what was important to her as an actress.
This issue is part of a series of Becker titles being released, which also include Le Trou, Touchez Pas Au Grisbi and Edward And Caroline.
Reviewed on: 20 Aug 2017
Share this with others on...