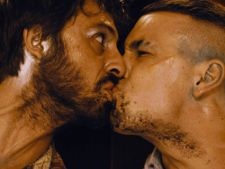 Witching & Bitching
Viva Film Festival returns for its 20th year in 2014 - running from March 7 to 23 at the Cornerhouse Cinema in Manchester. The festival will open with Days Of Vinyl, a feel-good Argentinian comedy about four record-obsessed 30-somethings who gradually realise there might be more to life - with first-time director Gabriel Nesci flying over from Buenos Aires to present his film (as well as giving an exclusive Q&A on March 9).
View previous years coverage of the Viva festival:
Viva Latest Reviews

Days Of Vinyl
Four friends consider their lives as one of them prepares to get married.
Witching And Bitching
When three men go on the run after a heist goes bad, they run into a coven of witches.