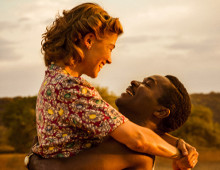 A United Kingdom will open the festival
The 60th edition of the festival will run from October 5 to 16. It will open with A United Kingdom and close with Free Fire.
Additional headline galas include, A Monster Calls, La La Land and Snowden.
View Films by Strand:
View previous years coverage of the London Film Festival festival:
London Latest Reviews
London Film Festival Features
On pointe
Sergei Polunin and Steven Cantor on Dancer.
Noting the difference
Composers Danny Bensi and Saunder Jurriaans talk about Christine, Frank & Lola and The Fits.
London Film Festival News