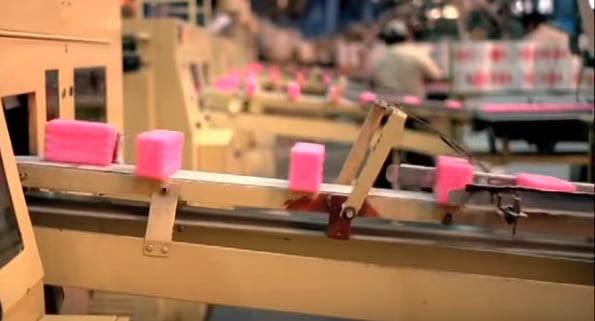 Roma follows a young female stowaway who ends up at a large soap factory just outside Mexico City and forms an ephemeral bond with an older fork-lift driver who sees her using the showers.
It's a wonderfully poetic film; with only a handful of words spoken.

The title, Roma, refers to the brand of soap but also recalls the itinerant life of the Roma people, and how this is reflected in the many runaways in Mexico. There are no conclusions or conflict in this film, merely a story as mesmerising as the bars of bright pink soap which make their way through the factory to be shipped by train to the far corners of Mexico.
Reviewed on: 25 Jun 2009
Share this with others on...