Eye For Film >> Movies >> Meet Marlon Brando (1966) Film Review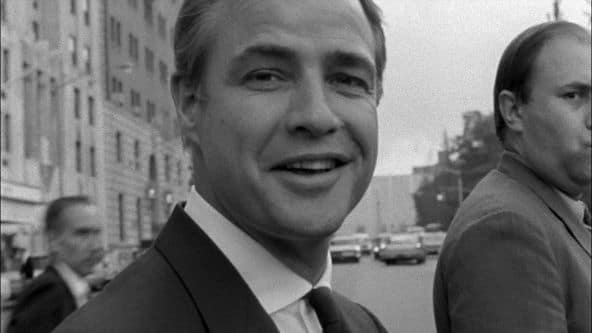 The camera looks on as Brando takes part in a series of interviews in and around a New York hotel in 1965, as his latest movie Morituri (am I the only one who missed this one?) hits the cinemas. Brando is pixyish, charming, thoughtful and lascivious by turns in a series of meetings that say as much about the interviewers as they do about him.
The Maysles brothers cleverly capture the vacuousness of the interviewers, clearly chosen more for their looks than their incisive questioning skills. There's the 22-year-old who gushes: "I love your new movie." "Oh, you've seen it?" asks the star. "Not yet," comes the unabashed response.
Brando takes it all in good spirits and you sense that he is always on top - more questioning than questioned - giving each bright young thing the run-around but prepared to be drawn into more serious topics if he feels the questioner is worthy. A gem.
This film screened as part of 3 Shorts at Edinburgh Film Festival 2005.
Reviewed on: 07 May 2015
Share this with others on...