Eye For Film >> Movies >> Find This Dumb Little Bitch And Throw Her Into A River (2018) Film Review
Find This Dumb Little Bitch And Throw Her Into A River
Reviewed by: Jennie Kermode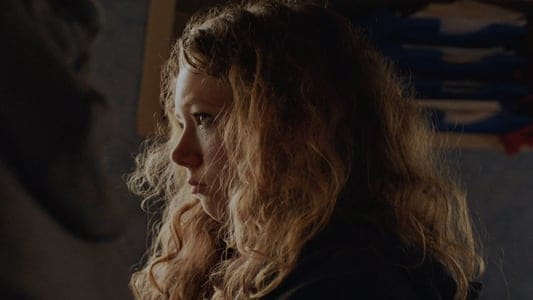 Remember the 2010 case of Mary Bale, who was featured on YouTube dropping a cat into a bin? Then you might remember the Facebook group Death To Mary Bale. It turned out that Bale's father was dying at the time of the incident and she was suffering from acute stress. She was duly punished for her actions in a court of law, but what would have happened if the mob had caught up with her first?
Fifteen-year-old Lizzy (Senna Fokke) isn't under any such pressure when her brother Remco (Nino den Brave) films her throwing live puppies into a river. To the viewer it probably seems horrific, perhaps unforgiveable. But to Lizzy and Remco it's just part of life. The puppies are sick; it's kinder to kill them than to let them die slowly from infection, and that's what their father has told them to do. They don't possess any means to put them down humanely; throwing them to their death enables the teenagers to psychologically distance themselves from what's happening. Remco, sometimes a victim of bullying, sees it as just another of those cruelties one has to endure in life. He doesn't think it's a big deal when he puts it on his YouTube channel.
The puppies are a byproduct of their father's illegal pet trading business. Healthy ones are posed with toys and pictures of them are put on the internet to attract unsuspecting buyers. They're kept in small cages with barely room to turn around, stacked up against the walls. The teenagers take this for granted; in the small house they seem like prisoners too. Their dreams are focused on escape. Remco wants to achieve fame and success through YouTube. Lizzy dreams of being 'discovered' as a singer, eagerly attending auditions. Neither can guess what's coming.
Both young leads give strong performances. Fokke, in particular, has a freshness about her that is key to the film's success. She really makes us believe in Lizzy's moral naivety. Her smallness also emphasises her vulnerability as the extent of the risk she faces becomes apparent, with international media beginning to pick up the story of video that has outraged YouTube viewers. Nobody knows where it originated but images of Lizzy have started to circulate – the sort of thing that somebody who knew her might recognise. Meanwhile, Remco is still using the video to try and impress the older boys he hangs around with. It's one of a series of macho gestures he engages in, growing up with only his father and those tough-talking boys as role models, trying to work out who he is in a context where some of what he always took for granted is beginning to feel wrong.
This is a film that has brutal things to say about mob violence but it's not so naive as to pin all the blame on social media. There's a subtler psychological exploration of the influence of shared moral frameworks and the factors that help us to recognise – or let us fail to recognise – other people's humanity, other creatures' value. Ben Brand's low key camerawork, much of it handheld, fits the culture to which the young protagonists belong and lends events a sense of immediacy. The audience is immersed in the teenagers' world. It's easy to be absorbed, to be carried away – and therein lies the danger.
Reviewed on: 02 Mar 2018
Share this with others on...