Eye For Film >> Movies >> Death Car On The Freeway (1979) Film Review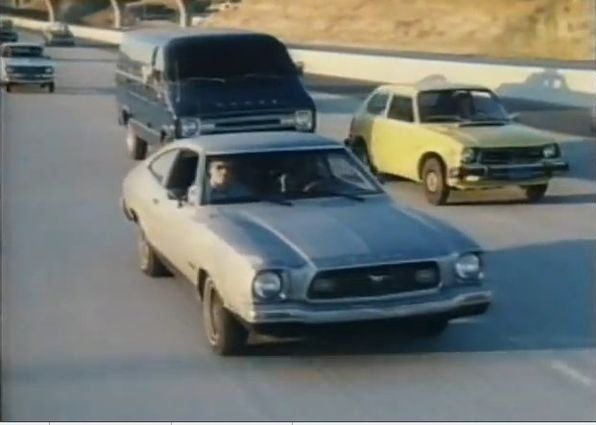 Sometimes small films have a big impact. A humble TV movie made for CBS in 1979, Death Car On The Freeway arguably owes a lot to Steven Spielberg's Duel, but it inspired a generation of filmmakers to follow, and is a direct ancestor to Quentin Tarantino's Death Proof. It also marks a pivotal point in US film history when TV movies were pushing boundaries harder than most theatrical ones when it came to the representation of women and feminist issues. Directed by legendary stuntman Hal Needham, it contains some stunning action sequences all the more gripping because we know risks were taken for real.
Shelley Hack stars as Jan, a small time news reporter anxious to move up. Intrigued by a woman's story of being pursued by a psychotic driver, she connects it to a crash that claimed another woman's life. Perhaps it's just coincidence. Plenty of people tell wild stories just to get on TV. But as the evidence mounts, she becomes determined to pursue the story, even if doing so could put her, too, in danger.
The film is slow to build, deliberate in its construction, but the unfolding mystery holds the attention well, and it's punctuated by action scenes that make a bigger impression because, like the eponymous vehicle, they come out of nowhere. As David Fincher would later do in Zodiac, Needham has a different person play the assailant every time, preserving viewers' uncertainty about his identity. Trying to track him down, Jan encounters any number of suspicious men, and a question is raised as to how aberrant he really is. Her male colleagues take a lot longer to take seriously the notion that someone could be attacking women he doesn't know for no apparent gain. The certainty of the survivors puzzles them. Needham never rams home the point, just observes this difference in perspective, the separateness that makes it harder to take effective action just as it complicates Jan's personal life.
With solid performances all round and Hack clearly relishing the role, this is a sharp, cleverly structured film that deserves to be more widely known. Needham really knew how to create tension and showed he had a lot more to offer than the wacky comedies for which he is, as a director, generally remembered.
Reviewed on: 03 Mar 2015
Share this with others on...