Eye For Film >> Movies >> An Saileach (2012) Film Review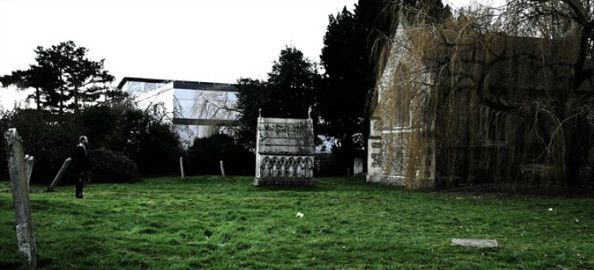 A simple, one-minute tale unfolding on a grey day to the sound of an old ballad, An Saileach is a fine example of economy is creating narrative and mood. It follows a young man looking at an old door, a knife in one hand, a length of rope in the other. A sense of threat builds only to give way to something else, shifting a third time before the end but always deftly, an emotional sleight of hand.
There's little one can say about such a little film except that everything here is done well. James Barbour is perfect as the troubled young man, restrained yet effectively putting across difficult feelings. The film is beautifully photographed, spare but evocative. There's a central mystery never fully unravelled. We don't need to be told everything to understand enough of what has happened here, to care.
An impressive expansion of the ballad tradition, this is well worth a minute of your time.
Watch it below:
An Saileach [1 MINUTE SHORT FILM] from Brian_Benjamin_Dwyer on Vimeo.
Reviewed on: 22 Mar 2013
Share this with others on...