Eye For Film >> Movies >> All About Lily Chou-Chou (2001) Film Review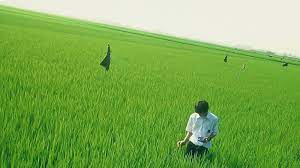 With an unhappy home and school life, teenager Yuichi Hasumi finds solace in singer Lily Chou Chou and the community of fellow fans he meets on the 'net, particularly one, Blue Cat.
At school, Yuichi befriends the studious Hoshido. But, after a holiday together in Okinawa, during which Hoshido nearly drowns and they witness a traffic accident, their relationship sours. Hoshido takes on the school bully, does an "I'm the daddy now" and turns on his former friend.
In a world of bullying, schoolgirl prostitution and teen suicide, Yuichi's only hope is Lily Chou Chou and the upcoming concert in which he will meet Blue Cat...
Writer-director Shunji Iwai presents an unsentimental vision of a Japanese society, where the requirement to succeed, to be the best at all costs, breeds anomie and alienation.
The writing is spot on, with characters, situations and dialogue that are, unfortunately, all too believable. The young cast gives this high quality material the treatment it deserves with great, naturalistic, performances.
The overall effect is that you believe in what you are seeing. This is real life, not stage school brats delivering Phil Redmondisms.
Stylistically, Iwai deploys rough, handheld camerawork to convey immediacy and a raw, nervous energy, yet also finds time for some eye-catchingly effective still-life compositions to provide moments of serenity and contemplation.
Though far too long, at almost two-and-a-half hours, this Japanese take on Bully merits attention. As with Battle Royale, it points to a societal malaise culture and says that something has to change. Unlike Battle Royale, it doesn't see the need to shout.
All About Lily Chou Chou is a film of quiet power.
Reviewed on: 15 Aug 2002
Share this with others on...