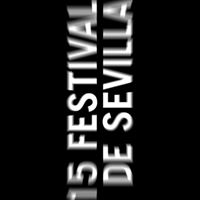 View other Seville Film Festival Films by strand: A Young Continent, Andalucian Panorama, European Film Award Selection, Family Cinema, Found Rituals, Ildikó Enyed Retrospective, Official Section, Permanent Revolutions, Roy Andersson Retrospective, Special Screenings, The New Waves, The New Waves - Non-Fiction, Ula Stöckl Retrospective
Masculine Feminine (Masculin Féminin)
(Country: France, Sweden; Year: 1966; Director: Jean-Luc Godard; Writer: Jean-Luc Godard, Guy de Maupassant; Stars: Jean-Pierre Léaud, Chantal Goya, Marlène Jobert, Michel Debord, Catherine-Isabelle Duport, Evabritt Strandberg, Birger Malmsten, Yves Afonso, Henri Attal, Brigitte Bardot, Antoine Bourseiller, Chantal Darget, Françoise Hardy, Med Hondo, Elsa Leroy)
A young, recently demobbed man becomes increasingly isolated as his girlfriend builds a pop career.
Silken Skin (La Peau Douce, The Soft Skin)
(Country: France; Year: 1964; Director: Francois Truffaut; Writer: Francois Truffaut, Jean-Louis Richard; Stars: Jean Desailly, Francoise Dorleac, Nelly Benedetti, Daniel Ceccaldi, Laurence Badie, Sabine Haudepin)
A man begins an ill-fated affair with an air stewardess.
We Won't Grow Old Together
(Country: France, Italy; Year: 1972; Director: Maurice Pialat; Writer: Maurice Pialat; Stars: Marlène Jobert, Jean Yanne, Christine Fabréga, Patricia Pierangeli, Jacques Galland, Maurice Risch, Harry-Max, Muse Dalbray, Macha Méril)
Portrait of a deteriorating marriage.