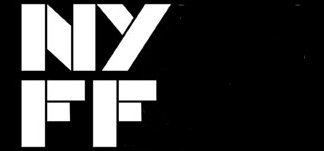 View other New York Film Festival Films by strand: Currents, Main Slate, Revivals
Aggro Dr1ft
(Country: US; Year: 2023; Director: Harmony Korine; Stars: Jordi Mollà, Travis Scott)
An action-movie miasma of skulls and swords, masks and machine guns, strippers and mobsters, horned demons and hot cars.
Bleat
(Country: Greece; Year: 2022; Director: Yorgos Lanthimos; Writer: Yorgos Lanthimos; Stars: Damien Bonnard, Emma Stone)
A young widow who, along with her late husband embarks on a singularly unclassifiable journey through sex, death, and resurrection.
The Boy And The Heron
(Country: Japan; Year: 2023; Director: Hayao Miyazaki; Writer: Hayao Miyazaki, Genzaburô Yoshino; Stars: Soma Santoki, Masaki Suda, Takuya Kimura, Aimyon, Kô Shibasaki, Yoshino Kimura, Shôhei Hino, Jun Kunimura, Kaoru Kobayashi, Keiko Takeshita, Jun Fubuki, Sawako Agawa, Karen Takizawa, Shinobu Ôtake)
A teenager, haunted by his mother's tragic death, is relocated from Tokyo to the serene rural home of his new stepmother Natsuko, who bears a striking resemblance to his mum. His strange new world grows even stranger following the appearance of a persistent gray heron, who dubs him the "long-awaited one."
The Curse
(Country: US; Year: 2023; Director: Nathan Fielder, Benny Safdie; Writer: Nathan Fielder, Benny Safdie; Stars: Emma Stone, Nathan Fielder, Benny Safdie, Corbin Bernsen, Barkhad Abdi, Constance Shulman, Michelle Campbell, Jerry G. Angelo, Hans Christopher, Alexander Poncio, Timothy Oakes, Bennie Taylor, Melissa Chambers, Nizhonniya Austin, Aspen Martinez)
TV series about married entrepreneurs whose plan is to flip houses and convert them into eco-friendly homes for the struggling residents of Española, New Mexico - all for an HGTV-style reality show.
Foe
(Country: US, Australia, UK; Year: 2023; Director: Garth Davis; Writer: Garth Davis, Iain Reid; Stars: Saoirse Ronan, Paul Mescal, Aaron Pierre, Goran D. Kleut, Jeriya Benn, JJ Pantano, Yesse Spence, Tanith Martin, Michael M. Foster, Kwame N. Kamara, Nick Downing, Shamita Siva, Jordan Chodziesner, William Freeman)
A stranger makes a surprising proposal to a couple, offering them the chance to change their own futures and perhaps alter the course of human existence.
Going To Mars: The Nikki Giovanni Project
(Country: US; Year: 2023; Director: Joe Brewster, Michèle Stephenson)
Intimate vérité, archival footage, and visually innovative treatments of poetry take us on a journey through the dreamscape of poet Nikki Giovanni as she reflects on her life and legacy.
Hit Man
(Country: US; Year: 2023; Director: Richard Linklater; Writer: Skip Hollandsworth, Richard Linklater, Glen Powell; Stars: Adria Arjona, Glen Powell, Retta, Austin Amelio, Molly Bernard, Jo-Ann Robinson, Ritchie Montgomery, Morgana Shaw, Richard Robichaux, Roxy Rivera, Mike Markoff, Jordan Salloum, Kate Adair, Bryant Carroll, Nathalie J. Alarcon)
Based on the true story of an undercover cop who posed as a hitman.
Maestro
(Country: US; Year: 2023; Director: Bradley Cooper; Writer: Bradley Cooper, Josh Singer; Stars: Bradley Cooper, Maya Hawke, Carey Mulligan, Matt Bomer, Miriam Shor, Sarah Silverman, Michael Urie, Alexa Swinton, Gideon Glick, Sam Nivola, Kate Eastman, Eric Parkinson, William Hill, Oraldo Austin, Gabe Fazio)
Biopic of Leonard and Felicia Bernstein.
Menus Plaisirs - Les Troisgros
(Country: France, US; Year: 2023; Director: Frederick Wiseman)
A behind-the-scenes excursion into the world of restaurant La Maison Troisgros, which has held three Michelin stars for more than five decades.
Occupied City
(Country: UK, Netherlands; Year: 2023; Director: Steve McQueen; Writer: Bianca Stigter)
A documentary about Amsterdam under Nazi occupation during World War II, between the years 1940 and 1945.
The Pigeon Tunnel
(Country: US; Year: 2023; Director: Errol Morris; Stars: John le Carré, Douglas Rankine)
This documentary spans six decades as le Carré gives his final and most personal interview, interrupted with rare archival footage and dramatic anecdotes. It is set against the stormy Cold War backdrop that extends into the present day.
Ryuichi Sakamoto | Opus
(Country: Japan; Year: 2023; Director: Neo Sora; Stars: Ryuichi Sakamoto)
A concert film shot as Sakamoto battled cancer.
Strange Way Of Life
(Country: Spain, France; Year: 2023; Director: Pedro Almodóvar; Writer: Pedro Almodóvar; Stars: Pedro Pascal, Ethan Hawke, Manu Ríos, José Condessa, Jason Fernández, Sara Sálamo, Pedro Casablanc, Daniel Rived, George Steane, Erenice Lohan, Oihana Cueto, Vasileios Papatheocharis)
A small-town sheriff, after 25 years, rekindles a sexual relationship with a former lover when the latter's son is suspected of a local killing.
The Sweet East
(Country: US; Year: 2023; Director: Sean Price Williams)
A picaresque journey through contemporary America, undertaken by a young woman granted access to the strange sects and cults that proliferate in this country by a series of gatekeepers eager to win her over.