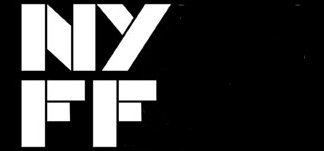 View other New York Film Festival Films by strand: Currents, Main Slate, Spotlight


Pressure and The Dupes
Abraham's Valley
(Country: France, Portugal, Switzerland; Year: 1993; Director: Manoel de Oliveira; Writer: Agustina Bessa-Luís, Manoel de Oliveira; Stars: Leonor Silveira, Cécile Sanz de Alba, Luís Miguel Cintra, Ruy de Carvalho, Luís Lima Barreto, Micheline Larpin, Diogo Dória, José Pinto, Filipe Cochofel, João Perry, Glória de Matos, António Reis, Isabel Ruth, Dina Treno, Dalila Carmo)
A woman in a loveless marriage takes on a succession of lovers.
The Dupes (al-Makhdu'un, The Deceived)
(Country: Syria; Year: 1972; Director: Tawfik Saleh; Writer: Ghassan Kanafani, Tawfik Saleh; Stars: Mohamed Kheir-Halouani, Abderrahman Alrahy, Bassan Lofti Abou-Ghazala, Saleh Kholoki, Thanaa Debsi)
Three desperate Palestinians head for Kuwait to try to find work.
Household Saints
(Country: US; Year: 1993; Director: Nancy Savoca; Writer: Francine Prose, Richard Guay, Nancy Savoca; Stars: Tracey Ullman, Vincent D'Onofrio, Lili Taylor, Judith Malina, Michael Rispoli, Victor Argo, Michael Imperioli, Rachael Bella, Illeana Douglas, Joe Grifasi, Dale Carman, John Di Benedetto, Marie DeCicco, Nancy Marie, Sam Josepher)
Comic chronicle of an Italian-American New York family.
Pressure
(Country: UK; Year: 1976; Director: Horace Ové; Writer: Horace Ové, Samuel Selvon; Stars: Herbert Norville, Oscar James, Frank Singuineau, Lucita Lijertwood)
Life presents a series of cultural challenges for a young second generation immigrant.
The Stranger And The Fog (Gharibeh Va Meh)
(Country: Iran; Year: 1976; Director: Bahram Beyzaie; Writer: Bahram Beyzaie; Stars: Parvaneh Massoumi, Khosrow Shojazadeh, Manuchehr Farid, Esmat Safavi, Sami Tahassoni, Valiyollah Shirandami, Reza Yaghuti, Esmaeel Poor Reza, Mohammad Poursattar, Mohsen Mohammad Bagher, Ali Zhekan, Hamid Taati, Iraj Raminfar, Parviz Mahram, Mehdi Bahmanpoor)
A stranger is helped by the village he washes up in and falls for a widow, sparking trouble.
The Strangler (L'étrangleur)
(Country: France; Year: 1970; Director: Paul Vecchiali; Writer: Paul Vecchiali; Stars: Jacques Perrin, Julien Guiomar, Eva Simonet, Paul Barge, Jacqueline Danno, Katja Cavagnac, Jean-Pierre Miquel, Hélène Surgère, Sonia Saviange, Nicole Courcel, Paule Annen, Andrée Tainsy, Stéphane de Verchère, Jean-Pierre de Verchère, Germaine de France)
A detective resorts to unorthodox methods to snare a serial killer.
Tell Me A Riddle
(Country: US; Year: 1980; Director: Lee Grant; Writer: Joyce Eliason, Alev Lytle, Tillie Olsen; Stars: Melvyn Douglas, Lila Kedrova, Brooke Adams, Dolores Dorn, Bob Elross, Jon Harris, Zalman King, Winifred Mann, Peter Owens, Deborah Sussel, Lili Valenty, Nora Heflin, Peter Coyote, Nora Bendich, Robert Behling)
An elderly couple set out on a pilgrimage to visit their children and grandchildren after one of them receives a terminal cancer diagnosis.
Un Rêve Plus Long Que La Nuit
(Country: France; Year: 1976; Director: Niki De Saint Phalle; Writer: Niki De Saint Phalle; Stars: Laura Duke Condominas, Laurence Bourqui, Laurent Condomidas, Niki De Saint Phalle, Jean Tinguely, Marina Karella, Rico Weber, Humbert Balsan, Bernhard Luginbühl, Henri Holstein, Daniel Spoerri, Samuel Mulholland, Roberto Gueho, Andrée Putman, Christian Ledoux)
A princess is magically transformed into an adult, and finds herself navigating a frightening and surreal new world.
The Wheel (La Roue)
(Country: France; Year: 1923; Director: Abel Gance; Writer: Abel Gance; Stars: Gabriel de Gravone, Pierre Magnier, Georges Térof, Séverin-Mars, Ivy Close, Max Maxudian, Gil Clary, Géo Dugast)
When a railway man begins to fall romantically for a woman he has raised as his own, tragedy ensues.
The Woman On The Beach
(Country: US; Year: 1947; Director: Jean Renoir; Writer: Frank Davis, Jean Renoir, J.R. Michael Hogan, Mitchell Wilson; Stars: Joan Bennett, Robert Ryan, Charles Bickford, Nan Leslie, Walter Sande, Irene Ryan, Glen Vernon, Frank Darien, Jay Norris, Robert Andersen, Carl Armstrong, Bonnie Blair, Hugh Chapman, Kay Christopher, Maria Dodd)
A man with PTSD becomes involved with an enigmatic femme fatale he meets on a beach.