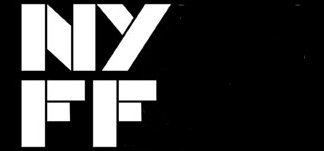 View other New York Film Festival Films by strand: Currents, Galas, Main Slate, Spotlight
The Chess Game Of the Wind
(Country: Iran; Year: 1976; Director: Mohammad Reza Aslani; Writer: Mohammad Reza Aslani; Stars: Shohreh Aghdashloo, Shahram Golchin, Mohamad Ali Keshavarz, Fakhri Khorvash, Hamid Taati, Akbar Zanjanpour, Shohreh Aghdashloo, Shahram Golchin, Mohamad Ali Keshavarz, Fakhri Khorvash, Hamid Taati, Akbar Zanjanpour)
A noble family's matriarch passes away, kindling tensions new and old among her heirs.
Damnation (Kárhozat)
(Country: Hungary; Year: 1988; Director: Béla Tarr; Writer: Lászlo Krasznahorkai, Béla Tarr, from a story by Lászlo Krasznahorkai; Stars: Miklós B Széleky, Vali Kerekes, Hédy Temessy, György Cserhalmi, Gyula Pauer)
Study of a man and his obssession with a bar singer.
Flowers of Shanghai
(Country: Taiwan, Japan; Year: 1998; Director: Hou Hsiao-Hsien; Writer: Eileen Chang, Chu T'ien-wen, Han Bangqing; Stars: Tony Chiu-Wai Leung, Michiko Hada, Michelle Reis, Carina Lau, Jack Kao, Rebecca Pan, Vicky Wei, Hsuan Fang, Annie Shizuka Inoh, Ming Hsu, Josephine A. Blankstein, Pauline Chan, Simon Chang, Tony Chang, Shui Chit Cheung)
Chamber drama that follows the intertwined fortunes and intrigues of four "flower girls" who work in the brothels of Shanghai in the 1880s.
The Hourglass Sanatorium (Sanatorium pod klepsydra)
(Country: Poland; Year: 1973; Director: Wojciech Has; Writer: Wojciech Has, based on stories by Bruno Schulz; Stars: Jan Nowicki, Tadeusz Kondrat, Irena Orska, Halina Kowalska, Gustaw Holoubek, Mieczyslaw Voit, Bozena Adamek, Janina Sokolowska, Ludwik Benoit, Henryk Boukolowski, Seweryn Dalecki)
A young man searches through delapidated dreamscapes for his dead/live father.
In The Mood For Love
(Country: France / Hong Kong; Year: 2000; Director: Wong Kar Wai; Writer: Wong Kar Wai; Stars: Maggie Cheung, Tony Leung, Rebecca Pan, Lai Chen, Siu Ping-lam)
The history of a love affair that never was.
Simone Barbes Or Virtue (Simone Barbès ou la vertu)
(Country: France; Year: 1980; Director: Marie-Claude Treilhou; Writer: Michel Delahaye, Marie-Claude Treilhou; Stars: Ingrid Bourgoin, Martine Simonet, Michel Delahaye, Sonia Saviange, Max Amyl, Noël Simsolo, Myren Astree, Hélène Banvile, Nella Barbier, Pierre Belot, Pascal Bonitzer, Paulette Bouvet, Pierrot Chevalier, Philippe de Poix, Yvonne Décade)
Drama based around an evening in the life of Simone and Martine, usherettes at a porno cinema.
Smooth Talk
(Country: UK, US; Year: 1985; Director: Joyce Chopra; Writer: Tom Cole, based on the story by Joyce Carol Oates; Stars: Treat Williams, Laura Dern, Mary Kay Place, Margaret Welsh, Sara Inglis, Levon Helm, Elizabeth Berridge, Geoff Hoyle, William Ragsdale, David Berridge, Cab Covay, Michael French, Joy Carlin, Mark McKay, Carl Mueller)
A free-spirited teenager has an encounter with a dangerous man.
Xiao Wu
(Country: China, Hong Kong; Year: 1998; Director: Jia Zhangke; Writer: Jia Zhangke; Stars: Wang Hongwei, Hao Hongjian, Baitao Zuo)
A pickpocket tries to break with his criminal past.
Zero for Conduct (Zéro de conduite)
(Country: France; Year: 1933; Director: Jean Vigo; Writer: Jean Vigo; Stars: Jean Dasté, Robert le Flon, Du Verron, Delphin, Léon Larive, Madame Émile, Louis de Gonzague, Raphaël Diligent, Louis Lefebvre, Gilbert Pruchon, Constantin Goldstein-Kehler, Gérard de Bédarieux, Georges Belmer, Georges Berger, Pierre Blanchar)
Students at a boys' school rebel.