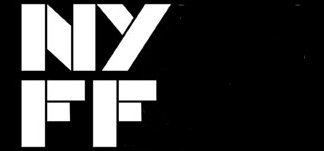 View other New York Film Festival Films by strand: Currents, Main Slate, Revivals, Spotlight
French Exit
(Country: Canada, UK; Year: 2020; Director: Azazel Jacobs; Writer: Patrick DeWitt; Stars: Michelle Pfeiffer, Lucas Hedges, Valerie Mahaffey, Susan Coyne, Danielle Macdonald)
An ageing Manhattan socialite living on the last scraps of her inheritance moves to a small apartment in Paris with her son and cat.
Lovers Rock
(Country: UK; Year: 2020; Director: Steve McQueen; Writer: Steve McQueen, Courttia Newland; Stars: Amarah-Jae St. Aubyn, Micheal Ward, Shaniqua Okwok, Dennis Bovell, Kedar Williams-Stirling, Ellis George, Alexander James-Blake, Kadeem Ramsay, Francis Lovehall, Daniel Francis-Swaby, Saffron Coomber, Frankie Fox, Marcus Fraser, Jermaine Freeman, Romario Simpson)
A story set in London's West Indian community in the early 1980s.
Nomadland
(Country: US; Year: 2020; Director: Chloé Zhao; Writer: Chloé Zhao, based on the book by Jessica Bruder; Stars: Frances McDormand, David Strathairn, Linda May, Charlene Swankie, Bob Wells)
A woman in her sixties who, after losing everything in the Great Recession, embarks on a journey through the American West, lives as a van-dwelling modern-day nomad.