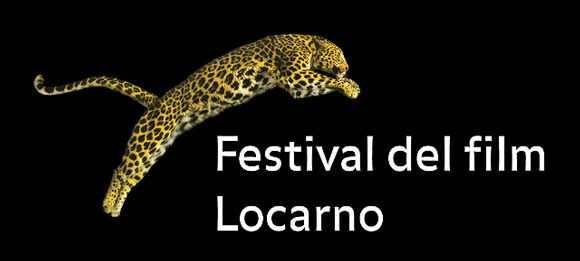 View other Locarno Film Festival Films by strand: Piazza Grande, Prefestival
Al Ma' Wal Khodra Wal Wajh El Hassan
(Country: Egypt; Year: 2016; Director: Yousry Nasrallah)
Class prejudice, business rivalries and secret love complicate a family wedding.
The Apple Of My Eye (La Prunelle De Mes Yeux)
(Country: France; Year: 2016; Director: Axelle Ropert; Stars: Mélanie Bernier , Bastien Bouillon , Antonin Fresson , Chloé Astor , Swann Arlaud , Serge Bozon )
A young man and woman who live in the same building and both love music hate one another after an early misunderstanding - but can they keep it up?
Bangkok Nites
(Country: Japan, France, Thailand, Laos; Year: 2016; Director: Katsuya Tomita)
A Bangkok sex worker is reunited with a Japanese soldier he once fell in love with, but their attempts to find a future together are compromised by the legacy of colonialism.
By The Time It Gets Dark (Dao Khanong)
(Country: Thailand, Netherlands, France, Qatar; Year: 2016; Director: Anocha Suwichakornpong)
A film director and her muse who was a student activist in the 1970s, a waitress who keeps changing jobs, an actor and an actress are all connected to each other in hidden ways.
Correspondences (Correspondências)
(Country: Portuguese, Spanish, French, English/Italian/Greek/Russian; Year: 2016; Director: Rita Azevedo Gomes)
The story of poet Jorge de Sena's 20 year exile and his correspondence with Sophia de Mello Breyner Andresen.
Der Traumhafte Weg
(Country: Germany; Year: 2016; Director: Angela Schanelec)
An English youth and a German girl fall in love but are separated by circumstance, only for chance to bring them to the same city 30 years later.
Glory (Slava)
(Country: Bulgaria, Greece; Year: 2016; Director: Kristina Grozeva , Petar Valchanov; Writer: Kristina Grozeva, Petar Valchanov, Decho Taralezhkov; Stars: Stefan Denolyubov , Margita Gosheva)
A railway worker finds a large amount of money on the line and duly hands it over to the authorities, who give him a watch, which stops working.
Godless
(Country: Bulgaria, Denmark, France; Year: 2016; Director: Ralitza Petrova)
A lonely morphine addict, care home worker and casual fraudster finds her life transformed by her friendship with an elderly man - who may have secrets of his own.
Hermia And Helena (Hermia & Helena)
(Country: Argentina; Year: 2016; Director: Matías Piñeiro)
A struggling young theatre director receives a series of mysterious postcards from a stranger, leading her on a strange journey.
The Idea Of A Lake (La Idea De Un Lago)
(Country: Switzerland, Argentina, Qatar; Year: 2016; Director: Milagros Mumenthaler; Writer: Milagros Mumenthaler; Stars: Carla Crespo , Rosario Bléfari , Malena Moiron )
A pregnant photographer, trying to complete her book before she gives birth, is drawn back to he disappearance of her father under the military dictatorship.
Inimi Cicatrizate
(Country: Romania, Germany; Year: 2016; Director: Radu Jude)
In a sanatorium on the Black Sea coat, a young man dying of bone tuberculosis falls in love with another patient.
The Last Family (Ostatnia Rodzina)
(Country: Poland; Year: 2016; Director: Jan P Matuszyński; Writer: Robert Bolesto; Stars: Andrzej Seweryn, Dawid Ogrodnik, Aleksandra Konieczna, Andrzej Chyra)
A surrealist painter famous for his S&M themes tries to keep his suicidal son from harm.
Marija
(Country: Germany, Switzerland; Year: 2016; Director: Michael Koch; Writer: Juliane Grossheim, Michael Koch; Stars: Margarita Breitkreiz, Georg Friedrich, Olga Dinnikova, Sahin Eryilmaz )
A young cleaning women, suddenly unemployed, is willing to do anything to fulfil her dream of owning her own hairdressing salon.
Mister Universo
(Country: Austria, Italy; Year: 2016; Director: Tizza Covi , Rainer Frimmel; Writer: Tizza Covi; Stars: Tairo Caroli , Wendy Weber , Arthur Robin , Lilly Robin)
After losing his lucky charm, a young lion tamer sets off on a long journey in search of the Mister Universe who originally gave it to him.
The Ornithologist (O Ornitólogo)
(Country: Portugal, France, Brazil; Year: 2016; Director: João Pedro Rodrigues; Writer: João Pedro Rodrigues, João Rui Guerra da Mata; Stars: Paul Hamy, Xelo Cagiao, João Pedro Rodrigues, Han Wen, Chan Suan, Juliane Elting )
An ornithologist searching for black storks is swept away by rapids and awakens in a mysterious, dark forest.
Wet Woman In The Wind (Kaze Ni Nureta Onna)
(Country: Japan; Year: 2016; Director: Akihito Shiota; Writer: Akihito Shiota; Stars: Yuki Mamiya, Tasuku Nagaoka, Ryushin Tei, Michiko Suzuki)
A former playwright living in a remote village finds himself ensnared by a sexually overwhelming young woman.
The Young One (Jeunesse)
(Country: France, Portugal; Year: 2016; Director: Julien Samani)
A young man hoping for adventure hops aboard a freighter, but tensions grow as things fail to go to plan.