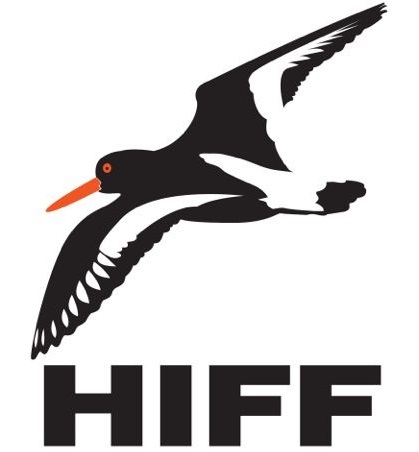 View other Hebrides International Film Festival Films by strand: Rural Lewis and Harris, Uist and Barra
24 Snow (24 Snega)
(Country: Russia; Year: 2016; Director: Mikhail Barynin)
Documentary about a horse breeder in the Arctic part of the Yakutia.
Brothers Of The Wind
(Country: Austria; Year: 2015; Director: Gerado Olivares, Otmar Penkar; Writer: Joanne Reay, Otmar Penker, Gerald Salmina; Stars: Jean Reno, Manuel Camacho, Tobias Moretti, Eva Kuen, Jean Reno, Manuel Camacho, Tobias Moretti, Eva Kuen)
The story of Lukas, a lonely child who lives with his father, and baby eagle Abel.
Can You Dig This?
(Country: US; Year: 2015; Director: Delila Vallot)
An exploration of the urban gardening revolution currently taking place in South Central Los Angeles, one of the largest food deserts in the country.
The Catch
(Country: New Zealand; Year: 2016; Director: Simon Mark Brown)
A comedic eco-drama centred on an important fishing contest in a small town, some mates, and a cheat.
Chasing Coral
(Country: US; Year: 2017; Director: Jeff Orlowski)
Coral reefs around the world are vanishing at an unprecedented rate. A team of divers, photographers and scientists set out on a thrilling ocean adventure to discover why and to reveal the underwater mystery to the world.
The Deserta Fox
(Country: Portugal; Year: 2015; Director: Pedro Neves)
The incredible story of the only inhabitant in the southest continental portuguese island since 1981. He is a fisherman, an inventor and has an amazing sense of humour.
The Eagle Huntress
(Country: UK, Mongolia, US; Year: 2016; Director: Otto Bell)
A teenager decides to become the first female eagle huntress.
Fishpeople
(Country: Australia; Year: 2017; Director: Keith Molloy)
Featuring surfers and spearfishers, a former coal miner and a group of at-risk kids in San Francisco, this is a film about the transformative effects of time spent in the ocean.
Freightened
(Country: US; Year: 2016; Director: Denis Delestrac)
An audacious investigation the mechanics and perils of cargo shipping.
How To Let Go Of The World (And Love All The Things Climate Can't Change)
(Country: US; Year: 2016; Director: Josh Fox; Writer: Josh Fox; Stars: Lester Brown, Ella Chou, Tim DeChristopher, Wu Di, Aria Doe, Josh Fox, Eriberto Gualinga, Franco Tulio Viteri Gualinga, Nina Gualinga, Ming Huang, Ausberto Mahua Jaba, Bri Jackson, Van Jones, Huayna Kapac, Elizabeth Kolbert)
Climate change documentary.
The Olive Tree (El olivo)
(Country: Spain; Year: 2016; Director: Icíar Bollaín; Writer: Paul Laverty; Stars: Anna Castillo, Javier Gutiérrez, Pep Ambròs, Manuel Cucala, Miguel Angel Aladren, Carme Pla, Ana Isabel Mena, María Romero, Paula Usero, Janina Agnes Schröder, Cris Blanco, Paco Manzanedo, Inés Ruiz, Aina Requena, Pia Stutzenstein)
A woman sets out to recover her grandfather's tree from the company who bought it.
Oskars America
(Country: Norway; Year: 2017; Director: Torfinn Inverson)
When 10-year-old Oskar's mom leave him with his grandpa to go to America, he devises a plan to cross the Atlantic Ocean in a rowboat with his new friend Levi and his short-sighted horse.
Pecking Order
(Country: New Zealand; Year: 2017; Director: Slavko Martinov; Stars: Doug Bain, Sarah Bunton, Bob Dawber, Brian Glassey, Brett Hawker, Mark Lilley, Rhys Lilley, Clint O'Brien, Ian Selby, Marina Steinke)
Documentary investigates the world of New Zealand chicken breeders.`
Riverhead
(Country: Canada; Year: 2016; Director: Justin Oakey)
A blood feud divides a small town in rural Newfoundland.
Tawai: A Voice From The Forest
(Country: India; Year: 2016; Director: Mark Ellam, Bruce Parry)
Explorer Bruce Parry travels the world, living with indigenous peoples, delving deeper than ever on a journey into the heart of our collective human conscience.
White Waves
(Country: Germany; Year: 2016; Director: Inka Reichert)
A documentary about surfers fighting against unseen pollution in the sea.
Wind River
(Country: US, UK, Canada; Year: 2017; Director: Taylor Sheridan; Writer: Taylor Sheridan; Stars: Elizabeth Olsen, Jeremy Renner, Jon Bernthal, Gil Birmingham, Julia Jones, Teo Briones, Martin Sensmeier, Ian Bohen, Kelsey Asbille, Matthew Del Negro, Eric Lange, Hugh Dillon, James Jordan, Mason D. Davis, Tara Karsian)
An FBI agent teams with the town's veteran game tracker to investigate a murder that occurred on a Native American reservation.