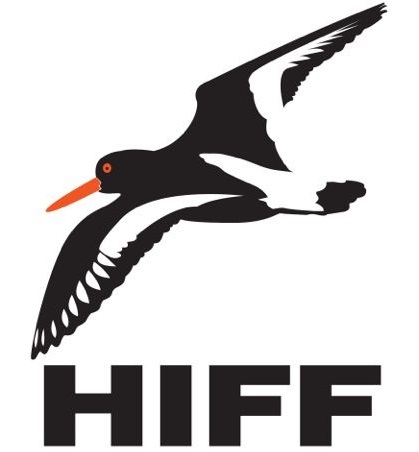 View other Hebrides International Film Festival Films by strand: Stornoway, Uist and Barra
Brothers Of The Wind
(Country: Austria; Year: 2015; Director: Gerado Olivares, Otmar Penkar)
The story of Lukas, a lonely child who lives with his father, and baby eagle Abel.
Can You Dig This?
(Country: US; Year: 2015; Director: Delila Vallot)
An exploration of the urban gardening revolution currently taking place in South Central Los Angeles, one of the largest food deserts in the country.
The Catch
(Country: New Zealand; Year: 2016; Director: Simon Mark Brown)
A comedic eco-drama centred on an important fishing contest in a small town, some mates, and a cheat.
The Eagle Huntress
(Country: UK, Mongolia, US; Year: 2016; Director: Otto Bell)
A teenager decides to become the first female eagle huntress.
Freightened
(Country: US; Year: 2016; Director: Denis Delestrac)
An audacious investigation the mechanics and perils of cargo shipping.
KEDi
(Country: Turkey, US; Year: 2016; Director: Ceyda Torun; Stars: Bülent Üstün, Mine Sogut, Elif Nursad Atalay, Sari, Bengü, Aslan Parçasi, Psikopat, Deniz, Gamsiz, Duman)
A documentary following seven different cats through the streets of Istanbul.
Moana
(Country: US; Year: 2016; Director: Ron Clements, Don Hall, John Musker, Chris Williams; Writer: Jared Bush, from a story by Ron Clements, John Musker, Don Hall, Chris Williams, Pamela Ribon, Aaron Kandell, Jordan Kandell; Stars: Auli'i Cravalho, Dwayne Johnson, Rachel House, Temuera Morrison, Jemaine Clement, Nicole Scherzinger, Alan Tudyk, Oscar Kightley, Troy Polamalu, Puanani Cravalho, Louise Bush)
A young woman goes on an adventure with a demi-god.
The Olive Tree (El olivo)
(Country: Spain; Year: 2016; Director: Icíar Bollaín; Writer: Paul Laverty; Stars: Anna Castillo, Javier Gutiérrez, Pep Ambròs, Manuel Cucala, Miguel Angel Aladren, Carme Pla, Ana Isabel Mena, María Romero, Paula Usero, Janina Agnes Schröder, Cris Blanco, Paco Manzanedo, Inés Ruiz, Aina Requena, Pia Stutzenstein)
A woman sets out to recover her grandfather's tree from the company who bought it.
Oskars America
(Country: Norway; Year: 2017; Director: Torfinn Inverson)
When 10-year-old Oskar's mom leave him with his grandpa to go to America, he devises a plan to cross the Atlantic Ocean in a rowboat with his new friend Levi and his short-sighted horse.
Pecking Order
(Country: New Zealand; Year: 2017; Director: Slavko Martinov; Stars: Doug Bain, Sarah Bunton, Bob Dawber, Brian Glassey, Brett Hawker, Mark Lilley, Rhys Lilley, Clint O'Brien, Ian Selby, Marina Steinke)
Documentary investigates the world of New Zealand chicken breeders.`
Riverhead
(Country: Canada; Year: 2016; Director: Justin Oakey)
A blood feud divides a small town in rural Newfoundland.
Storks
(Country: US; Year: 2016; Director: Nicholas Stoller, Doug Sweetland; Writer: Nicholas Stoller; Stars: voices of Andy Samberg, Katie Crown, Kelsey Grammer, Jennifer Aniston, Ty Burrell, Anton Starkman, Keegan-Michael Key, Jordan Peele, Danny Trejo, Stephen Kramer Glickman)
Storks have moved on from delivering babies to packages. But when an order for a baby appears, the best delivery stork must scramble to fix the error.
Tawai: A Voice From The Forest
(Country: India; Year: 2016; Director: Mark Ellam, Bruce Parry)
Explorer Bruce Parry travels the world, living with indigenous peoples, delving deeper than ever on a journey into the heart of our collective human conscience.
White Waves
(Country: Germany; Year: 2016; Director: Inka Reichert)
A documentary about surfers fighting against unseen pollution in the sea.