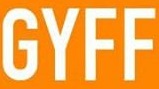 Bill And Ted's Excellent Adventure
(Country: US; Year: 1989; Director: Stephen Herek; Writer: Chris Matheson, Ed Solomon; Stars: Keanu Reeves, Alex Winter, George Carlin, Terry Camilleri, Dan Shor, Tony Steedman, Hal Landon Jr., Amy Stock-Poynton),
Official Site
,
Trailer
Two boadacious dudes totally travel in time, collecting historical personages to help them pass a most heinous examination.
Cronies
(Year: 2015; Director: Michael Larnell; Writer: Michael Larnell; Stars: George Sample III, Zurich Buckner, Brian Kowalski, Landra Taylor, Samiyah Womack, Elinor Nelson, Homer Simmons, Michael Larnell, Darrick Clark, Brooke Wade, Bradley Allen, Ryan Jordan, Michael Harvey, Chastity Jones, Sieglinda Fox)
Old friendship is tested by a day out with a new buddy.
Der Nachtmahr
(Country: Germany; Year: 2015; Director: Akiz; Writer: Akiz; Stars: Carolyn Genzkow, Sina Tkotsch, Wilson Gonzalez Ochsenknecht, Arnd Klawitter, Julika Jenkins)
When she finds herself ostracised because of her visions of a strange creature, a lonely teenager decides to befriend it.
Edward Scissorhands
(Country: US; Year: 1990; Director: Tim Burton; Writer: Tim Burton, Caroline Thompson; Stars: Johnny Depp, Winona Ryder, Dianne Wiest, Anthony Michael Hall, Kathy Baker, Robert Oliveri, Conchata Ferrell, Caroline Aaron, Dick Anthony Williams, O-Lan Jones, Vincent Price, Alan Arkin, Susan Blommaert, Linda Perri, John Davidson)
An intrepid Avon lady enters her local Gothic castle to find a lonely young home-made man with scissors for hands.
The Final Girls
(Country: US; Year: 2015; Director: Todd Strauss-Schulson; Writer: M.A. Fortin, Joshua John Miller; Stars: Taissa Farmiga, Malin Akerman, Adam DeVine, Nina Dobrev, Alia Shawkat, Thomas Middleditch)
A groups of teenagers magically sucked into film must use their knowledge of horror movie rules to stay alive.
Kill Me Please (Mate-Me Por Favor)
(Country: Brazil, Argentina; Year: 2015; Director: Anita Rocha da Silveira; Writer: Anita Rocha da Silveira; Stars: Valentina Herszage, Dora Freind, Mariana Oliveira, Júlia Roliz, Rita Pauls, Bernardo Marinho, Gabriel Lara, Vicente Conde)
After an encounter with death a teenager will do anything to make sure she's alive.
King Jack
(Year: 2015; Director: Felix Thompson; Writer: Felix Thompson; Stars: Charlie Plummer, Cory Nichols, Christian Madsen, Danny Flaherty, Erin Davie, Chloe Levine, Melvin Mogoli, Yainis Ynoa, Richardson Elijah, Elijah Richardson, Keith Leonard, Meeko, Scott LeRoy, William Rubel)
Growing up in a rural town filled with violent delinquents, Jack has learned to do what it takes to survive, despite having an oblivious mother and no father. After his aunt falls ill and a younger cousin comes to stay with him, the hardened 15-year-old discovers the importance of friendship, family and looking for happiness even in the most desolate of circumstances.
Nena
(Country: Netherlands, Germany; Year: 2014; Director: Saskia Diesing; Writer: Saskia Diesing, Esther Gerritsen; Stars: Gijs Blom, Monic Hendrickx, Abbey Hoes, Fabian Jansen, André Jung, Uwe Ochsenknecht, Jelmer Ouwerkerk)
A teenager is faced with a suicide attempt by her disabled dad.
Prince (Prins)
(Country: Netherlands; Year: 2015; Director: Sam de Jong; Writer: Sam de Jong; Stars: Ayoub Elasri, Oussama Addi, Elsie de Brauw, Olivia Lonsdale)
A teenager turns to violence to try and impress a girl.
Sleeping Giant (Le Géant Endormi, Spiacy olbrzym)
(Country: Canada; Year: 2015; Director: Andrew Cividino; Writer: Andrew Cividino, Blain Watters, Aaron Yeger; Stars: Jackson Martin, Nick Serino, Reece Moffett, David Disher, Katelyn McKerracher)
Coming of age story about a trio of teenagers.
When Marnie Was There (Omoide no Mânî)
(Country: Japan; Year: 2014; Director: Hiromasa Yonebayashi; Writer: Keiko Niwa, Masashi Ando, Hiromasa Yonebayashi, David Freedman, based on the novel by Joan G Robinson; Stars: Sara Takatsuki, Kasumi Arimura, Nanako Matsushima, Susumu Terajima, Toshie Negishi, Ryôko Moriyama, Kazuko Yoshiyuki, Hitomi Kuroki, Ava Acres, Kathy Bates, Eric Bauza, Bob Bergen, Taylor Autumn Bertman, Mila Brener, Ellen Burstyn)
A young girl sent to recuperate in the countryside finds an unsual friend.
The Witch
(Country: Canada, US; Year: 2015; Director: Robert Eggers; Writer: Robert Eggers; Stars: Anya Taylor Joy, Ralph Ineson, Kate Dickie, Harvey Scrimshaw, Lucas Dawson, Ellie Grainger)
A family of New England settlers find their faith tested when their son disappears... possibly snatched by something evil in the woods.