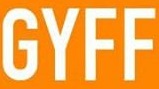 Class Enemy (Razredni sovraznik)
(Country: Slovenia; Year: 2013; Director: Rok Bicek; Writer: Rok Bicek, Nejc Gazvoda, Janez Lapajne; Stars: Igor Samobor, Natasa Barbara Grancer, Tjaa Zeleznik, Masa Derganc, Voranc Boh, Dasa Cupevski)
A teacher finds his class start to turn on him after tragedy strikes the school.
For No Eyes Only
(Country: Germany; Year: 2013; Director: Tali Barde; Stars: Benedict Sieverding, Luisa Gross, Tali Barde)
A bored boy stuck at home with an injured ankle passes the time by hacking into his classmates' webcams, but sees something sinister that takes him out of his depth.
Glue
(Country: UK; Year: 2014; Director: Daniel Nettheim, Oliver Blackburn, Cathy Brady; Stars: Yasmin Paige, Jordan Stephens, Charlotte Spencer)
A young boy's death leads to an investigation that gradually uncovers the secrets of a small town.
Jumanji
(Country: US; Year: 1995; Director: Joe Johnston; Stars: Robin Williams, Kirsten Dunst, Bonnie Hunt)
Bored children discover a board game with a secret and embark on an adventure as its creatures come to life.
Korso
(Country: Finland; Year: 2014; Director: Akseli Tuomivaara; Writer: Kirsikka Saari, Jenni Toivoniemi; Stars: Mikko Neuvonen, Petri Manninen, Amanda Löfman, Niko Vakkuri, Iida Lampela, Richmond Ghansah, Iiro Panula)
A young man falls foul of a loan shark as he tries to turn his streetball dreams into reality.
Labyrinth
(Country: UK, USA; Year: 1986; Director: Jim Henson; Writer: Dennis Lee, Jim Henson, Terry Jones, Elaine May; Stars: David Bowie, Jennifer Connelly, Toby Froud, Shelley Thompson, Christopher Malcolm, Natalie Finland, Shari Weiser, Brian Henson, Ron Mueck, Rob Mills)
A teenage girl enters a mysterious maze to try and win back her baby brother from the Goblin King.
The Signal
(Country: US; Year: 2014; Director: William Eubank; Writer: Carlyle Eubank, William Eubank, William Eubank, William Eubank, David Frigerio, David Frigerio, David Frigerio; Stars: Brenton Thwaites, Laurence Fishburne, Sarah Clarke, Lin Shaye, Olivia Cooke, Beau Knapp, Robert Longstreet, Jeffrey Grover)
Three college students disappear under mysterious circumstances while tracking a computer hacker through the Southwest.
Shaun Of The Dead
(Country: UK; Year: 2004; Director: Edgar Wright; Writer: Simon Pegg, Edgar Wright; Stars: Simon Pegg, Nick Frost, Kate Ashfield, Dylan Moran, Lucy Davis, Bill Nighy, Peter Serafinowicz, Penelope Wilton, Nicola Cunningham, Keir Mills, Matt Jaynes, Gavin Ferguson)
Rom-Zom-Com.
Supernova
(Country: Netherlands, Germany, Belgium; Year: 2014; Director: Tamar van den Dop; Writer: Tamar van den Dop; Stars: Gaite Jansen, Tamar van den Dop, Bob Schwarze, Elise van 't Laar)
Where Meis lives, absolutely nothing ever happens. She loses herself in wistful fantasies about love, sex and a world elsewhere.
Time Of Eve
(Year: 2014; Director: Yasuhiro Yoshiura; Stars: Jun Fukuyama, Miki Itô, Yuri Lowenthal)
A boy who is curious about his android's odd behaviour discovers a café where humans and androids are treated as equals.