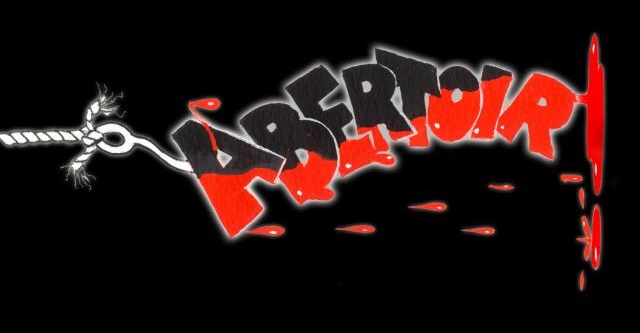 Darklands
(Country: UK; Year: 1996; Director: Julian Richards; Writer: Julian Richards, David Mitchell; Stars: Craig Fairbrass, Rowena King, Jon Finch, Roger Nott, Dave Duffy, Richard Lynch, Robert Blythe)
A newspaper reporter is lured into a mire of pagan rituals and human sacrifice.
The Dragon Lives Again
(Country: Hong Kong; Year: 1977; Director: Law Kei; Writer: Ke Shek, Leung Wai; Stars: Leung Siu-Lung, San Yat-Lung, Tan Ching, Eric Tsang, Alexander Grand)
Following his death, Bruce Lee wakes up in the underworld and battles a criminal mob consisting of Dracula, James Bond, Zatoichi and Clint Eastwood,.
Enter The Clones Of Bruce Lee
(Country: US; Year: 2023; Director: David Gregory; Stars: Bruce Li, Bruce Le, Bruce Lo, Bruce Liang)
A documentary about the men drafted in to fill the gap and keep audiences happy after the death of cinema's greatest martial arts star.
The Exorcist (Director's Cut) (The Exorcist)
(Country: United States; Year: 1973; Director: William Friedkin; Writer: William Peter Blatty; Stars: Ellen Burstyn, Linda Blair, Max Von Sydow, Jason Miller, Lee j Cobb, Kitty Winn, Jack MacGowran)
A mother fights to save her child, who may be possessed by a demon.
Ganja And Hess
(Country: US; Year: 1973; Director: Bill Gunn; Writer: Bill Gunn; Stars: Duane Jones, Marlene Clark, Bill Gunn, Sam L Waymon, Leonard Jackson, Candece Tarpley)
After being stabbed with an ancient, germ-infested knife, a doctor's assistant finds himself with an insatiable desire for blood.
If Footmen Tire You What Will Horses Do?
(Country: US; Year: 1971; Director: Ron Ormond; Writer: Ron Ormond, Estus W Pirkle; Stars: Judy Creech, Cecil Scaiffe, Gene McFall, Wes Saunders, La Quita Scaife)
Based on the preachings of Reverend Estus W Pirkle, this film warns what will happen to America if the citizens do not give up their depraved ways and turn to God and Jesus for salvation.
It Doesn't Get Any Better Than This
(Country: US; Year: 2023; Director: Rachel Kempf, Nick Toti)
A married, horror-obsessed couple buy a run-down house to make the film of their dream, only for fact and fiction to clash.
Mancunian Man: The Legendary Life Of Cliff Twemlow
(Country: UK; Year: 2023; Director: Jake West; Stars: Barry Twemlow, Oliver Tobias, Ginette Gray, John Saint Ryan)
Polymath Twemlow was a nightclub bouncer, novelist, composer, singer, screenwriter, producer and actor, who for a decade was the most prolific indie filmmaker in the UK! Witness how this 20th century Renaissance man created his own innovative micro-film industry in Manchester.
Monolith
(Country: Australia; Year: 2022; Director: Matt Vesely; Writer: Lucy Campbell; Stars: Lily Sullivan)
Recently disgraced and desperate for a story, a young journalist holes herself up in her parents' luxurious home and gets to work on the only job she can get - hosting a clickbait investigative podcast. Then she discovers a strange artefact and begins to convince herself it is evidence of an alien conspiracy.
The Moor
(Country: UK; Year: 2023; Director: Chris Cronin; Stars: Sophia La Porta, David Edward Robertson, Bernard Hill, Elizabeth Dormer-Phillips)
Claire was just a child when her best friend was abducted and murdered. 25 years later, Bill, the dead boy's father, has a plan to learn the truth about what really happened. With the help of psychic Eleanor, they venture deep into a haunted moor to find his son's supposed resting place. But they find more than just the ghosts of dead children, for something dark and evil stirs at their presence.
Psychosis
(Country: Australia; Year: 2023; Director: Pirie Martin; Writer: Pirie Martin; Stars: Derryn Amoroso, Kate Holly Hall, Henry Errington, Michael Wilkop, Pj van Gyen)
A criminal fixer who experiences auditory hallucinations must confront old demons when a new contract drags him into a surreal maelstrom of mind-altering drugs, delusional vigilantes and a sadistic hypnotist who seems more monster than man.
Raging Grace
(Country: UK; Year: 2023; Director: Paris Zarcilla; Writer: Paris Zarcilla; Stars: Max Eigenman, Leanne Best, David Hayman)
An undocumented Filipina immigrant is struggling to do the best she can for her daughter when she secures the perfect job, taking care of an extremely wealthy but terminal old man. The new position pays well and guarantees a roof over their heads but very soon, she realise that something is amiss.
Red Rooms (Les chambres rouges)
(Country: Canada; Year: 2023; Director: Pascal Plante; Writer: Pascal Plante; Stars: Juliette Gariépy, Laurie Babin, Elisabeth Locas, Maxwell McCabe-Lokos)
A woman becomes obsessed with the trial of a murderer.
Scala!
(Country: UK; Year: 2023; Director: Jane Giles, Ali Catterall; Stars: John Waters, Adam Buxton, Mary Harron, Ben Wheatley, Stephen Woolley)
A documentary celebration of the Scala cinema in London.
She is Conann
(Country: France; Year: 2023; Director: Bertrand Mandico)
Gender-flipped version of Conan The Barbarian.
Tiger Stripes
(Country: Malaysia, Taiwan, Singapore, France, Germany, Netherlands, Indonesia, Qatar; Year: 2023; Director: Amanda Nell Eu)
A carefree 11-year-old girl begins to experience horrifying physical changes to her body.
The Vampire Lovers
(Country: UK; Year: 1970; Director: Roy Ward Baker; Writer: Harry Fine and Tudor Gates, based on the short story Carmilla by Sheridan Le Fanu; Stars: Ingrid Pitt, Pippa Steel, Madeline Smith, Peter Cushing, George Cole, Dawn Addams)
Seductive vampire Carmilla Karnstein and her family target the beautiful and the rich in a remote area of Germany in the late 18th Century.
The Wicker Man: The Final Cut
(Country: UK; Year: 2013; Director: Robin Hardy; Writer: Anthony Shaffer; Stars: Edward Woodward, Christopher Lee, Diane Cilento, Britt Ekland, Ingrid Pitt, Lindsay Kemp, Russell Waters, Aubrey Morris, Irene Sunters, Walter Carr, Ian Campbell, Leslie Blackater, Roy Boyd, Peter Brewis, Barbara Rafferty)
A policeman gets more than he bargained for on a remote Scottish isle - now in a new, restored version with additional footage.