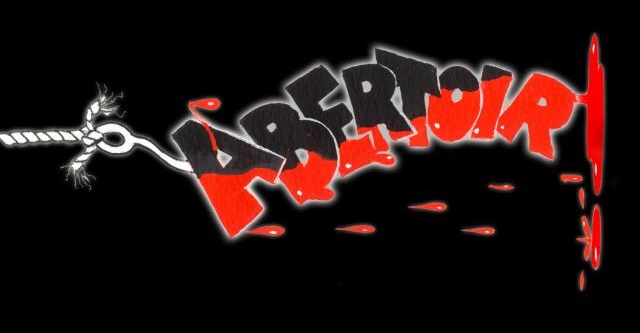 View other Abertoir Films by strand: Aberystwyth films
The Dick Maas Method (De Dick Maas Methode)
(Country: Netherlands; Year: 2020; Director: Jeffrey De Vore; Writer: Jeffrey De Vore, Martijn Smits; Stars: Barry Atsma, Pierre Bokma, Stefan de Walle)
Dick Maas is one of the Netherlands' most successful directors. Who is the man behind Flodder, Amsterdamned, Prooi and De Lift really?
Don't Say Its Name
(Country: Canada; Year: 2021; Director: Rueben Martell; Writer: Rueben Martell, Gerald Wexler; Stars: Sera-Lys McArthur, Samuel Marty, Julian Black Antelope, Tom Carey, Madison Walsh, Griffin Powell-Arcand, Catherine Gell)
After a suspicious accident takes the life of an environmental activist, an ancient spirit is reborn outside a small northern town.
The House Of Snails (La Casa Del Caracol)
(Country: Spain, Mexico; Year: 2021; Director: Macarena Astorga; Stars: Javier Rey, Paz Vega, Luna Fulgencio)
A writer who moves to a secluded mountain home begins to notice peculiar things about the local community.
Keeping Company
(Country: US; Year: 2021; Director: Josh Wallace; Writer: Devin Das, Josh Wallace; Stars: Jacob Grodnik, Devin Das, Ahmed Bharoocha, Gillian Vigman, Bernard White)
Two brash insurance salesmen go knocking on the wrong door and find themselves trapped inside of a serial killer's basement, putting their lives and their jobs on the line.
The Lift (De Lift)
(Country: Netherlands; Year: 1983; Director: Dick Maas; Writer: Dick Maas; Stars: Huub Stapel, Willeke van Ammelrooy, Josine van Dalsum)
A lift technician finds himself drawn into a web of mystery and peril as he investigates the perplexing deadly accidents occurring in the elevators of a new office building.
See For Me
(Country: Canada; Year: 2021; Director: Randall Okita; Writer: Adam Yorke, Tommy Gushue; Stars: Skyler Davenport, Kim Coates, Jessica Parker Kennedy, Laura Vandervoort, Matthew Gouveia, Keaton Kaplan, Pascal Langdale, Emily Piggford, Joe Pingue, George Tchortov, Drew Tyce)
A legally blind housesitter turns to a mobile app service for help when the remote mansion she's looking after is targeted by a gang of thieves.
Slumber Party Massacre
(Country: South Africa; Year: 2021; Director: Danishka Esterhazy; Writer: Suzanne Keilly; Stars: Hannah Gonera, Frances Sholto-Douglas, Mila Rayne, Alex McGregor, Reze-Tiana Wessels, Rob van Vuuren, Jennifer Steyn)
A reimagining of the famous slasher film.
Straight To VHS
(Country: Uruguay; Year: 2021; Director: Emilio Silva Torres)
A documentary tracing the origins of cult Uruguayan film Act Of Violence On A Young Journalist.
Trans
(Country: South Korea; Year: 2021; Director: Naeri Do; Writer: Naeri Do; Stars: Hwang Jeong-in, Kim Taeyoung, Yoon Kyung-ho)
A young woman who dreams of becoming transhuman plots revenge after suffering sexual assault.
We're All Going to The World's Fair
(Country: US; Year: 2021; Director: Jane Schoenbrun; Writer: Jane Schoenbrun; Stars: Anna Cobb)
A teenage girl becomes immersed in an online role-playing game.