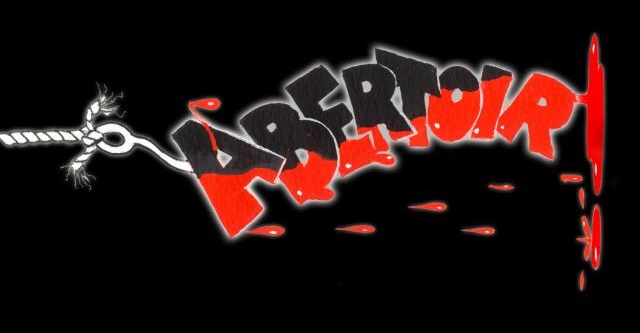 12 Hour Shift
(Country: US; Year: 2020; Director: Brea Grant; Writer: Brea Grant; Stars: Angela Bettis, David Arquette, Chloe Farnworth, Mick Foley, Kit Williamson, Nikea Gamby-Turner, Tara Perry, Brooke Seguin, Dusty Warren, Tom DeTrinis, Thomas Hobson, Julianne Dowler, Briana Lane, Taylor Alden, Scott Dean)
Nurse Mandy is just trying to make it through her double shift alive, but her nasty drug addiction, annoying coworkers, needy patients, and devious cousin are making it pretty tough, not to mention organ-stealing criminals and an injured convict.
Anything For Jackson
(Country: Canada; Year: 2020; Director: Justin G Dyck; Writer: Keith Cooper; Stars: Sheila McCarthy, Julian Richings, Konstantina Mantelos, Josh Crudass, Yannick Bisson)
A bereaved Satanist couple kidnap a pregnant woman so they can use an ancient spellbook to put their dead grandson's spirit into her unborn child, but end up summoning more than they bargained for.
Bleed With Me
(Country: Canada; Year: 2021; Director: Amelia Moses; Writer: Amelia Moses; Stars: Lauren Beatty, Aris Tyros, Lee Marshall)
During a winter getaway at an isolated cabin, a self-destructive young woman becomes convinced that her best friend is stealing her blood.
The Cemetery Of Lost Souls (O Cimeterio Das Almas Perdidas)
(Country: Brazil; Year: 2020; Director: Rodrigo Aragao)
On a work trip, a group of artists and a man haunted by strange dreams are attacked by a group of religious radicals.
Come True
(Country: Canada; Year: 2020; Director: Anthony Scott Burns; Writer: Anthony Scott Burns, Daniel Weissenberger; Stars: Landon Liboiron, Skylar Radzion, Julia Sarah Stone)
Plagued by disturbing dreams and unable to go home, a teenager is relieved to find help at a university sleep study, but unwittingly becomes the channel to a horrifying new discovery.
The Curse Of Audrey Earnshaw (The Ballad Of Audrey Earnshaw)
(Country: Canada; Year: 2020; Director: Thomas Robert Lee; Writer: Thomas Robert Lee; Stars: Jared Abrahamson, Hannah Emily Anderson, Catherine Walker, Don McKellar)
A mother and daughter are suspected of witchcraft by their devout rural community.
Detention (Fanxiao)
(Country: Taiwan; Year: 2019; Director: John Hsu; Writer: Shih-Keng Chien, Lyra Fu; Stars: Gingle Wang, Meng-Po Fu, Jing-Hua Tseng, Cecilia Choi, Hung Chang Chu)
A high school student falls in love with the teacher who organises a secret book club in contravention of the White Terror martial law.
History Of The Occult
(Country: Argentina; Year: 2020; Director: Cristian Ponce; Writer: Cristian Ponce; Stars: Germán Baudino, Nadia Lozano, Héctor Ostrofsky, Agustin Recondo)
It's '60 minutes to Midnight's' last broadcast, the most famous journalism show on TV. Tonight's is Adrian Marcato, who might expose a conspiracy that links the government with an actual coven.
In The Land Of Franco
(Country: US; Year: 2020; Director: David Gregory)
A documentary exploring the Portuguese and Spanish locations used by Jesús Franco.
Kriya
(Country: India; Year: 2020; Director: Sidharth Srinivasan; Writer: Sidharth Srinivasan; Stars: Navjot Randhawa, Noble Luke, Avantika Akerkar)
A DJ encounters a beautiful woman at a club, goes back to her home, and finds himself thrust into a nightmare odyssey of ritual magic, patriarchal death customs and unusual family conflict.
Leap Of Faith
(Year: 2019; Director: Alexandre O Philippe)
William Friedkin on the making of The Exorcist.
The Reckoning
(Country: UK; Year: 2020; Director: Neil Marshall; Writer: Edward Evers-Swindell, Charlotte Kirk; Stars: Sean Pertwee, Charlotte Kirk, Steven Waddington, Joe Anderson, Ian Whyte)
A period thriller set in 1665 during the Great Plague and subsequent witch hunts.
Relic
(Country: Australia, US; Year: 2020; Director: Natalie Erika James; Writer: Natalie Erika James, Christian White; Stars: Emily Mortimer, Bella Heathcote, Robyn Nevin, Emily Mortimer, Bella Heathcote, Robyn Nevin)
When Edna, the elderly and widowed matriarch of the family, goes missing, her daughter Kay and granddaughter Sam travel to their remote family home to find her. Soon after her return, they start to discover a sinister presence haunting the house and taking control of Edna.
The Returned (Los Que Vuelven)
(Country: Argentina; Year: 2020; Director: Laura Casabé; Writer: Laura Casabe, Lisandro Colaberardino, Paulo Soria; Stars: Alberto Ajaka, Edgardo Castro, Javier Drolas, Lali Gonzalez)
The indigenous people of the Guarani tribe has either been exterminated or reduced to servitude. Julia, the wife of a wealthy landowner, gives birth to her third dead child. In desperation, she begs Kerana, her indigenous housekeeper with ancient powers, to bring him back to life - but he doesn't return alone.
Shakespeare's Sh*tstorm
(Country: US; Year: 2020; Director: Lloyd Kaufman; Writer: Brandon Bassham, Lloyd Kaufman, Gabriel Friedman and Frazer Brown, based on the play by William Shakespeare; Stars: Lloyd Kaufman, Erin Patrick Miller, Abraham Sparrow, Kate McGarrigle, Amanda Flowers)
Troma takes on The Tempest, against the backdrop of the US opioid crisis.
She Killed In Ecstasy (Sie Tötete In Ekstase)
(Country: Germany, Spain; Year: 1971; Director: Jesús Franco; Writer: Jesús Franco; Stars: Soledad Miranda, Fred Williams, Paul Muller, Howard Vernon)
After a doctor commits suicide when his research into human embryos is terminated, his wife seduces and then executes revenge upon those she holds responsible.
Tales Of The Uncanny
(Country: US; Year: 2020; Director: David Gregory; Stars: Eli Roth, Mark Gatiss, Tom Savini, Roger Corman, Joe Dante, Larry Fessenden, Brian Yuzna)
A history of the horror anthology film.
Who Saw Her Die? (Chi l'ha Vista Morire?)
(Country: Italy, Monaco, France; Year: 1972; Director: Aldo Lado; Writer: Francesco Barilli, Massimo D'Avak; Stars: George Lazenby, Anita Strindberg, Adolfo Celi, Dominique Boschero)
A young girl is brutally murdered somewhere in France. Sometime later, the same thing happens to the daughter of a well-known sculptor. This time the parents start investigating, but the killer is also stalking those who know too much.
The Witch Of King's Cross
(Country: Australia; Year: 2020; Director: Sonia Bible; Stars: Rosaleen Norton)
In 1950s Sydney, radical artist Rosaleen Norton hits the headlines with allegations of satanic rituals, unexplained murders and sex orgies. This documentary sets out to tell her story.