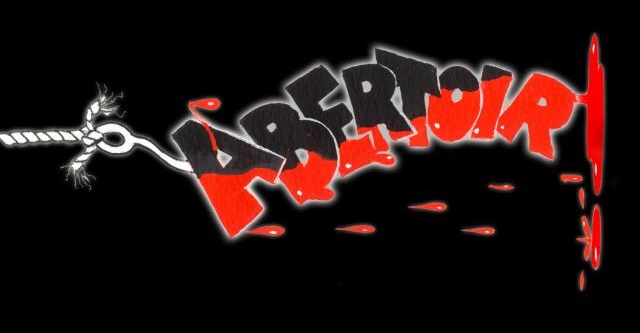 View other Abertoir Films by strand: Features
Attack Of The Brainsucker
(Country: Canada; Year: 2012; Director: Sid Zanforlin; Writer: Chris Bavota, Sid Zanforlin; Stars: Keyanna Fielding, Arthur Holden, Jeff Lefebvre, Neil Napier, Janine Theriault, Alex Weiner)
Worried parents seek scientific help after their young daughter insists the monsters she's obsessed with are invading her bedroom.
Baby Monitor
(Country: Germany; Year: 2012; Director: Marian Meidel)
A mother overhears the sounds of an intruder in her baby's room - but what kind of intruder?
Extracorpus
(Country: Uruguay; Year: 2012; Director: Bernardo Antonaccio)
Having moved into a new apartment, a young woman is stalked by a woman who claims she is its former resident.
The Halloween Kid
(Country: UK; Year: 2011; Director: Axelle Carolyn; Writer: Axelle Carolyn; Stars: Leo Donnelly, Julian Glover, Derek Jacobi, Dave Legeno, Anna Walton)
A lonely boy is only ever happy on Halloween.
Him Indoors
(Country: UK; Year: 2012; Director: Paul Davis; Stars: Reece Sheersmith, Pollyanna McIntosh)
An agoraphobic serial killer arranges for his victims to come to his house, but things go awry when one gets the date wrong.
Lot 254
(Country: UK; Year: 2012; Director: Toby Meakins; Writer: Toby Meakins; Stars: Adrian Schiller, Tom Stobbo)
Repairing an old cine camera bought at an auction, a collector discovers hidden horrors.
Love Bug
(Year: 2011; Director: Benjamin Kent)
Frank's blind date is way out of his league. However when she contracts a mysterious virus, it looks like his luck may be in. That is, until she turns into a homicidal maniac.
M-29 (Road 29)
(Country: Serbia; Year: 2011; Director: Nemanja Vojinović; Writer: Nemanja Vojinović; Stars: Tamara Dragičević, Igor Borojević. Pedja Damnjanović)
With a serial killer on the loose, a young woman accepts a lift through the forest from a stranger.
Noise (Rumoer)
(Country: Netherlands; Year: 2011; Director: Jan Doense; Writer: Phil Van Tongeren; Stars: Victor Löw, Mirjam de Rooij)
A woman who cannot sleep for the sound of neighbours quarrelling finally picks up the phone to protest, and discovers the real horror of the situation.
Nostalgic Z
(Country: France; Year: 2012; Director: Carl Bouteiller; Writer: Carl Bouteiller; Stars: Jonathan Burteaux, Richard Rider, Luis Villegas, Françis Decker)
A Vietnam veteran provides helpful advice on how to dispose of zombies, whether they're ordinary unemployed zombies or evil zombie bankers.
The White Lady (La Dame Blanche)
(Country: Switzerland; Year: 2012; Director: Arnaud Baur; Writer: Karim Chériguène, Arnaud Baur; Stars: Yannick Rosset)
A hitchhiker warns a young man that he is about to die.