Emory Cohen as AJ and Dane DeHaan as Jason in The Place Beyond The Pines
The Place Beyond The Pines catches more paternal instincts and filial rebellion: More fathers, more sons, corruption and the realisation that "a limp goes a long way in politics". Dane DeHaan, who plays Jason as a young man, the son of Ryan Gosling's Luke's and Eva Mendes's Romina, discusses the search for his unknown past and what it's like to go from playing Spider-Man as a young boy, to being in the upcoming Amazing Spider-Man 2 movie.
Emory Cohen as AJ, son of Bradley Cooper's police officer Avery Cross, who rebels when the movie catapults 15 years forward, tells us how he sees Marlon Brando and what Javier Bardem and Joaquin Phoenix mean to him. Two sons from different backgrounds meet head on in Derek Cianfrance's fine-tuned story on fatherhood.
Anne-Katrin Titze: Fathers are key in The Place Beyond the Pines, especially for your character Jason.
Dane DeHaan
Photo: Anne-Katrin Titze
Dane DeHaan: Jason never met his father [Luke, since he was an infant]. He really feels his dad is the key to setting him free. People do that with people, they mythicise them. Derek creates such a visceral, realistic environment for actors. He encourages you to dig deep and bare your soul. Actors, consequently, feel that they can trust each other. It's safe and it's terrifying - and it's okay to be terrified. Jason feels out of place. He knows deep inside, in his blood that there is something missing. He is trying to do what he can to find those answers so that he can start to carve some path and get out of that town.
AKT: Did you feel like the great American Western hero at the end, riding into the sunset? Go West, young man?
DDH: I don't know if that's exactly how I would put it but it's all pretty cool, to be on that motorcycle, for sure. I learned how to ride a motorcycle for the movie. Yes, it was fun, exciting. You know, it is just on the surface cool to ride a motorcycle into the sunset.
AKT: What are you looking forward to?
DDH: I'm in production for Spider-Man [The Amazing Spider-Man 2] right now… When I first started acting at the ripe old age of three years old, you probably would find me in a Spiderman suit. It's still acting and actually Marc's [Webb] take on Spider-Man is an incredibly human beautiful way of telling these stories. Stories that have always been appealing to me. I'm playing Harry Osborn. It's like a dream come true.
So what does Dane DeHaan, who resembles a young Leonardo DiCaprio in person, do when not acting?
DDH: I like golfing. I think golfing and acting are two things you can really work hard on your entire life and you'll never be as good as you want to be at them… I'm actually terrible with music. I prefer silence.
AKT: Did you get to keep the neon green sunglasses?
DDH: Ha! I didn't! No.
Emory Cohen as AJ is struggling from within, as the world around him spins out of control.
Anne-Katrin Titze: There's a great unhappiness in your character. Combined with the predatory instinct, that makes him who he is.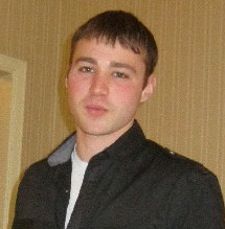 Emory Cohen: I focused a lot on the character's pain. He's a hurt child. He's not a delinquent. The anger is directed towards the world. The pain is directed towards my father [played by Bradley Cooper]. AJ has a predatory instinct.. For my character, this is pretty much war and I'm coming to win.
AKT: The self-hatred comes through in the moments when he needs his strength. Is that how you see AJ?
EC: I saw it just like that. I saw all his bullying and underneath that a real pain and a fear. You know, the key is to do all that homework and then forget it all.
AKT: How has the experience changed you?
EC: I was kind of a shy kid and I did this high school play. Once I start working, I leave all that behind. It was The Three Penny Opera. I was Peachum. My script analysis then was: He's like a gangster and he's angry… Brando is the acting Jesus Christ. Javier Bardem and Joaquin Phoenix are two guys I'd really like to work with.
The Place Beyond The Pines is on limited release in the US from March 29 and in UK cinemas on April 12.
Share this with others on...