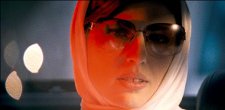 Amer is a surreal homage to giallo - and a pick of the festival
If, as Randy Meeks states in Wes Craven's Scream, "There are certain rules that one must abide by in order to successfully survive a horror movie," the same is certainly true of the Film 4 FrightFest, the UK's biggest and best genre festival, which runs, almost continuously, from the evening of Thursday August 26 to late on Monday August 30, barring the few hours reserved for snatching some restless sleep. Follow a few simple tips and suggestions, and you might make it through to Tuesday's dawn, no doubt battered and beaten but still more or less alive.
First of all, FrightFest tests the limits of human endurance not just with the harrowing content of its films, but also with their sheer number – 25 features just in the main programme, plus sundry shorts, trailers, Q&As, quizzes (and an additional ten features in the parallel Discovery Programme). Exhaustion can quickly set in, so bring coffee or cocaine, eyedrops or eyeprops, Proplus or PPC – anything to keep you up and more or less functioning for the duration.
Second, as anyone who has ever groaned at the line "let's split up" knows, when your resistance is low there is always safety in numbers – so do talk to the people sitting near you in the auditorium or congregating nervously in the foyer. The FrightFesters are an ever-expanding family, bonded in common tastes as much as in blood, and they tend to be far friendlier to strangers than their on-screen anti-heroes will ever be. Join in the ongoing horror conversation, argue a little about the latest shocker or the intricracies of undead lore, and before you know it you too will have joined the freakish ranks and become 'one of us'.
Thirdly, your FrightFest programme is your bible. Study it carefully – you can pick one up in the foyer of the Empire, or take a look online at the official site. It contains the key to your viewing pain and pleasure for the whole long weekend, so choose what you see wisely – and remember that though the Discovery Programme may seem marginalised in Empire's much smaller Screen 4, there are often hidden gems to be found there (including the best film at last year's FrightFest, Pontypool).
Finally, for anyone wishing not to devour the whole festival with a weekend pass, but just to nibble on a few tasty morsels, here are some recommendations for individual films (from the 20 titles that I have already seen). Primal, Red Hill and The Loved Ones are all part of the new wave in Australian horror that began with Wolf Creek, and they all offer highly accomplished genre thrills – in, respectively, interspecies body horror, the western and teen-based torture porn. It is hardly new, but anyone who has never seen Tobe Hooper's peerless classic The Texas Chain Saw Massacre – or who has only seen it in a video format – would be crazy to miss being properly traumatised by it on Empire 1's massive 20m screen.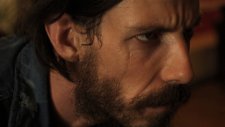 Also estimable are We Are What We Are, which uses familiar genre tropes to allegorise the state of a dog-eat-dog nation, old-style zombie flick (in Africa) The Dead, oldschool hoodie horror F and ambiguous life-or-death thriller After.Life – but for me the two standout films of the festival are Amer and Red White & Blue. Amer is a surrealist homage to the giallo – absolutely beautiful, not a little creepy, and unapologetically free of anything resembling a conventional narrative, despite its rigid adherence to a three-act structure. As its title implies, Simon Rumley's Red White & Blue also comes in three parts – and features three characters – but it is a slow-burn revenge drama (cum love story) told with an elliptical restraint that both belies and amplifies the horror of its final act, while its oblique commentary on the American psyche is couched in three of the finest performances you will see all year.
Oh, and one last survival tip. FrightFest is not just about visceral thrills, but also intelligent confrontations – so be afraid, by all means, but don't let your fear distract you from putting one in the brain...
Read our full coverage of FrightFest here.
Share this with others on...