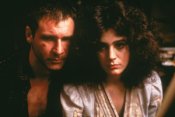 Twenty-five years on from Blade Runner's less than glowing reception on its original release it has been primped and polished to within an inch of its life in this, the cross-their-hearts-and-hope-to-die Final Cut. The darkness of the film back in 1982, coming hot on the heels of star Harrison Ford's more lightweight roles in the Star Wars trilogy and, particularly as Indiana Jones in Raiders Of The Lost Ark, proved too much for test screening audiences.
With the film garnering no friends, Warner used the fact that director Ridley Scott had gone over budget to invoke the 'completion bond' on the film – this, in effect, banished him from the editing room and led to a voice-over from Ford and a 'happy ending' (comprised mainly of stock footage remnants from Stanley Kubrick's The Shining) being tacked on to the film. There was also a second 'international edition', which featured a lot more gore than the US release.
This might well have been the end of the story. But it wasn't. There is some dispute over what happened next – but whether by accident or design - in 1991, Warner sent Scott's much more dystopian 'work print' to a series of screenings in Los Angeles. Scott disowned it for several technical reasons, but those who saw it disagreed and the word-of-mouth prompted the Studio to have a rethink.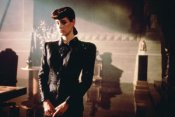 Warner hired Michael Arick – a film preservationist – to head a new project to create the director's cut of the film. The key aim was to excise the narratorial voice, to ditch the happy ending and to add in a significant dream sequence featuring a unicorn. This added ambiguity to the piece, suggesting that Ford's Deckard himself might well be a replicant – although Scott himself believes there is no real ambiguity here and that Deckard is and always was a 'skin job'. Still, however, Charles de Lauzirika, the producer of the Final Cut – which will be released in UK cinemas on November 23 – insisted in an interview with Variety earlier this year "It wasn't really Ridley's true stamp on it. They had to cobble something together that approximated his wishes."
And so, in 2000, de Lauzirika – by now a sometime collaborator on Scott's DVD work, including the special edition version of Alien – approached Warner to discuss the possibility of a definitive version. The seven-year wait is testimony to ongoing problems – and a lot of hard work. There were rights issues to be negotiated, since at the time the executive producers Bud Yorkin and Jerry Perenchio still held them. Joanna Cassidy – who plays replicant Zhora in the film – was called in to reshoot some of her death scene, which had previously featured and all-too-obvious stunt double, while Ford's son Ben also provided additional footage, to vastly improve the snake shop scene.
UK fans will get a chance to make up their own minds about which version they prefer when the whole kit and caboodle is released on an exhaustive five-disc Ultimate Collectors Edition DVD, HD-DVD and Blu-ray set (it will also be available as a two-disc edition) on December 3. The set features four cuts of the film, including the work print version, plus hours of extra content, including deleted scenes, commentary tracks and a feature-length documentary Dangerous Days: Making Blade Runner.
Read our review of the film.
Share this with others on...