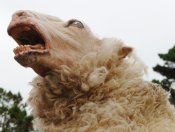 You'll never look at New Zealand lamb the same way again after watching Jonathan King's Black Sheep
If you are a fan of the macabre, the uncanny or the downright gory, then there are three annual calendar fixtures that you cannot afford to miss. Walpurgis Night is on April 30, Halloween comes round every October 31, and between them falls Frightfest, the most prolonged and draining bloodbath of them all, spreading itself all over the August Bank Holiday weekend like a nightmare from which you just can't seem to wake up. You might go in a relatively normal, well-adjusted citizen, but see this festival through to its bitter end and you will emerge a ravenous, bleary-eyed zombie. All of which is to say that Frightfest is Britain's, possibly even the world's, number one horror film festival - an event to be survived as much as savoured by those seeking to unleash their inner ghoul.
This year, from the evening of Thursday 23 through to late Monday 27, the Odeon West End will be transformed once more into a sweaty charnel house of horror. There will be 26 new feature films (including seven world, six European and six UK premieres), as well as the usual Q&As, signings, book and DVD stalls, short film and 'trailer trash' showcases, the brain-busting quiz and merchandise giveaways. There will also be a special presentation of deleted scenes from 28 Weeks Later by producer Andrew McDonald, an attempt to get a record-breaking number of people to take part in a 'zombie walk' in full make-up through the metropolitan area (to tie in with Monday morning's screening of The Zombie Diaries), and even a live director's commentary for Hatchet from Adam Green (whose new psychodrama Spiral will also receive a screening).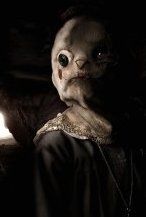 Every day there will be at least one major horror release previewed. On Thursday it is New Zealander Jonathan King's ovine zombie comedy Black Sheep. On Friday there is Mikael Håfström's hotel-set haunter 1408 (adapted from a story by Stephen King), the multi-director Sundance breakout hit The Signal, and Jonathan Levine's postmodern slasher All The Boys Love Mandy Lane. Saturday will see D.J. Caruso's Hitchcockean thriller Disturbia, while on Sunday it is the turn of James Isaacs' lycanthropic adventure Skinwalkers. The Festival will be brought to a rousing conclusion by Timur Bekmambetov's modern-day epic sequel Day Watch and Juan Antonio Bayona's Cannes-pleasing chiller The Orphanage, pictured right (made by the same team that brought us last year's Frightfest hit Pan's Labyrinth).
This is some of the more mainstream fare on offer at Frightfest, but the horror genre has also always accommodated lower budgets, more marginal ideas, and films that elude easy categorisation (let alone anything like broad acceptance). Fortunately Frightfest now has an eight-year tradition of catering to those whose tastes go way beyond the pale, and this time round there is no shortage of films that are cheap, trashy, transgressive, deliriously unpleasant or just plain weird.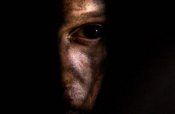 If the last half a decade has been marked by a return to the stylings and themes of Seventies horror, then this year's programme suggests that the Eighties backlash has well and truly arrived. With films like P2, Shrooms, Cold Prey, Storm Warning, Wrong Turn 2 and Botched all scheduled, expect a (sometimes irreverent) new Noughties take on the survival-slasher subgenres so beloved of the Reagan era.
Not that it is all dash-'n'-dice: there is also nature's revenge from Australia (Black Water), bloody fantasy from Russia (Sword-Bearer), stuntman antics from New Zealand (The Devil Dared Me To), a ghost story from Mexico (KM 31), as well as a more psychological brand of horror from the UK (Waz) and the US (Joshua, Jack Ketchum's The Girl Next Door). Promising to be best - or worst - of all are two new films shot back-to-back by the much maligned German director Uwe Boll. Feel free to laugh, cry and retch, but just don't be too critical or he'll challenge you to a boxing match – footage of his previous bouts with reviewers has been incorporated into his latest video game adaptation Postal. Seed, on the other hand, is rumoured to be pretty good…
The only thing missing is that staple of past Frightfests, an Asian ghost story, but perhaps this is a sign that after countless reincarnations, rehashes and reimaginings, J-horror has finally been done to death. Still, if there is one certainty in the otherwise protean genre of horror, it is that the dead do not stay down for long, so we might see those long-haired spectres making their vengeful return at next year's Frightfest.
Read our coverage of Frightfest. For more information and details of the full film programme, visit www.frightfest.co.uk
Share this with others on...