Eye For Film >> Movies >> Thunder Rock (1942) DVD Review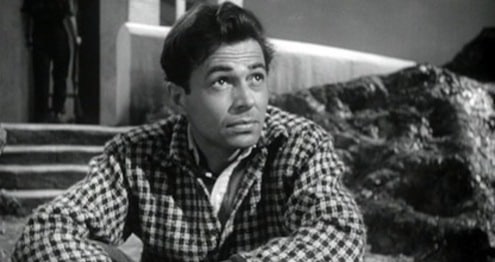 A/V quality on this Region 2/4 DVD from Partner Entertainment is what one would expect for a 60-year-old release that doesn't seem to interest the restorers or archivists unduly: a bit on the scratchy and crackly side at times, but watchable enough. Differences in the picture quality between the studio and archive footage are obvious to the detriment of the latter, but unavoidable in an "excuse us Mr Hitler, would you mind giving some fresh close-ups, as the ones we have don't make you quite sinister enough" way.
There are no extras, not even a profile of the Boultings, or Redgrave. Then again, given that the packaging dates the film as 1957, rather than 1942, and credits it as an influence on 1941's Citizen Kane, perhaps that's just as well...

Not a disc that you'd rush out to buy, but a worthwhile budget purchase for those interested in Forties British cinema - hey, there must be someone else! - or whose old VHS copy has given up the ghost.
Reviewed on: 10 Jul 2003
Share this with others on...