Eye For Film >> Movies >> The Garden Of Allah (1936) DVD Review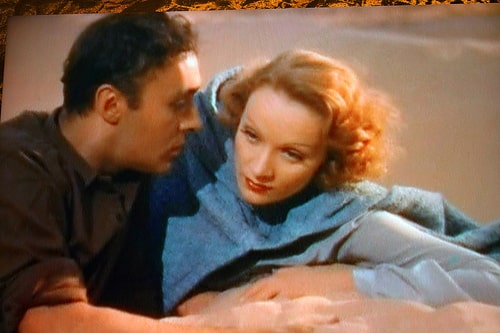 It cannot be expected that outtakes, or "the making of..." documentaries could survive from the Thirties, if indeed there ever were any. However, the extras that do exist are on a par with any newly produced film.
While the biographies might not sound like much, they are very insightful. In the case of Dietrich, there are eight pages of her history, then further ones detailing trivia and many of her quotes.

Boyer's and Selznick's aren't quite as comprehensive, but still stand out in comparison to those on other DVDs.
The photo gallery is simply a collection of stills taken from the film including the advertising poster. There are several pictures of Dietrich in colour and black-and-white.
This DVD has been digitally re-mastered and it shows. The sound and colour are utterly superb.
Reviewed on: 13 Sep 2001
Share this with others on...