Eye For Film >> Movies >> Shadowlands (1993) DVD Review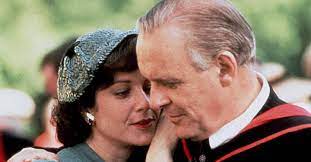 There are no bonus extras, which, in this particular case, is a crying shame, because the subject matter and the man himseld is so fascinating. Also, the film is one of Lord Attenborough's best, which should have encouraged a commentary out of him, at least.
Sadly, the DVD receives the lowest star rating, which should not reflect badly upon the film, although it probably will.
Reviewed on: 10 Feb 2006
Share this with others on...