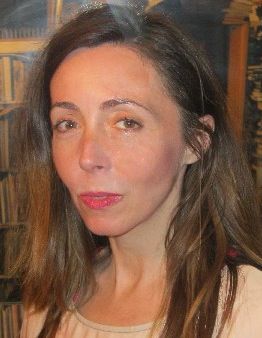 Anne-Katrin Titze lives in New York City, where she is a lecturer on fiction, film, fashion, and fairy tales. She curates conversations with filmmakers and panel discussions at Universities and cultural venues on topics ranging from 'The Cinema of the Forties in Hollywood and Berlin' to the 'Disquieting Traces of Ibsen in 20th and 21st century Theatre and Film'. Her fashion features promenade from Katharine Hepburn's style to Prada's Gatsby gowns, from Carine Roitfeld's visions to Keira Knightley's Karenina veils, onto Nicole Kidman's Swamp Barbie look and Leonardo DiCaprio's Prince Who Feared Nothing in Django Unchained.
Her show on Public Radio International about Disney and the Brothers Grimm won the Gracie Award for 'Outstanding Talk Show'.
Recent features include conversations with directors Claire Denis, Paolo Sorrentino, Wong Kar Wai, Hirokazu Kore-eda, Barbara Kopple, David Lowery, Fernando Trueba, and Catherine Breillat.
She is also on Indiewire's Criticwire, a contributor to Women and Hollywood and has been a festival jury member. Read her conversations with the Artistic Directors Kent Jones of the New York Film Festival and Frédéric Boyer of the Tribeca Film Festival.
Anne-Katrin is a New York State Department of Environmental Conservation licensed Wildlife Rehabilitator and when she doesn't chase leopards, she rescues urban park wildlife and speaks out for the protection of their habitat. See Working Towards Change for more details.
Her essay in Dialogue and Disquiet: Interdisciplinary Perspectives on Krzysztof Kieslowski's Decalogue will be published by Fordham University Press in 2015.
We have 170 reviews by Anne-Katrin Titze in the database: read them here
Latest Film Reviews
Features
News Stories
Galleries