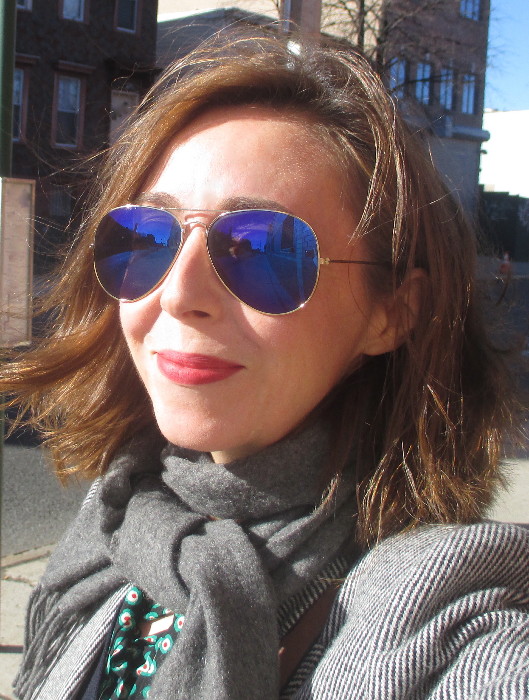 Anne-Katrin Titze lives in New York City, where she is a film journalist and lecturer on fiction, fashion and fairy tales. She curates and moderates talks with filmmakers and panel discussions at Universities and cultural venues.
Recent features include conversations with screenwriters Aaron Sorkin and Josh Singer; directors Tom McCarthy, Danny Boyle, Arnaud Desplechin, Nanni Moretti, Michael Moore, Christophe Honoré, Michael Almereyda, Giulio Ricciarelli, Wim Wenders, Luc Jacquet, László Nemes and Jay Roach; producers Kevin Kelly Brown, Daniel Hammond, Christine Vachon and Elizabeth Karlsen; and actors Charlotte Rampling, Géza Röhrig, Isabella Rossellini, Olivia Wilde, Brian d'Arcy James, Diane Lane and Michael Stuhlbarg, and Virginia Madsen and Diane Ladd.
Her show on Public Radio International about Disney and the Brothers Grimm won the Gracie Award for Outstanding Talk Show.
She is on Indiewire's Criticwire, a contributor to Women And Hollywood and a festival jury member, and she presents films at the French Institute Alliance Française CinéSalon. Anne-Katrin Titze spoke on Wes Anderson's Fantastic Mr. Fox, Benoît Jacquot's Farewell, My Queen, as well as Jean Renoir's The Rules Of The Game and Stanley Donen's Funny Face in the Haute Couture program.
Her fashion articles range from Katharine Hepburn's style to Prada's Gatsby gowns, from Carine Roitfeld's visions to Keira Knightley's Karenina veils, onto Nicole Kidman's Swamp Barbie look and Leonardo DiCaprio's Prince Who Feared Nothing in Django Unchained. Read her conversations with the Artistic Directors Kent Jones of the New York Film Festival and Frédéric Boyer of the Tribeca Film Festival.
Anne-Katrin is a New York State Department of Environmental Conservation licensed Wildlife Rehabilitator and when she doesn't chase leopards, she rescues urban park wildlife and speaks out for the protection of their habitat. See Working Towards Change for more details.
We have 227 reviews by Anne-Katrin Titze in the database: read them here
Latest Film Reviews
Features
News Stories
Galleries