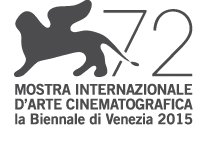 View other Venice Film Festival Films by strand: Biennale College - Cinema, Cinema Nel Giardino, Horizons, International Critics' Week, Out of Competition, Venice Days
Ammore E Malavita
(Country: Italy; Year: 2017; Director: Antonio Manetti, Marco Manetti; Writer: Michelangelo La Neve, Antonio Manetti, Marco Manetti; Stars: Claudia Gerini, Carlo Buccirosso, Serena Rossi, Giampaolo Morelli, Luciana De Falco, Mario Rivelli, Raiz, Rosalia Porcaro, Antonino Iuorio, Giovanni Napolitano, Pino Mauro, Antonio Fiorillo, Antonio Buonomo, Graziella Marina, Franco Ricciardi)
Naples-set crime musical.
Angels Wear White (Jia Nuan Hua)
(Country: China; Year: 2017; Director: Vivian Qu; Writer: Vivian Qu; Stars: Le Geng, Ke Shi, Yuexin Wang, Weiwei Liu, Zhou Meijun, Qi Wen, Mengnan Li, Jing Peng)
In a small seaside town, two schoolgirls are assaulted by a middle-aged man in a motel. Mia, a teenager who was working on reception that night, is the only witness. For fear of losing her job, she says nothing. Meanwhile, 12-year-old Wen, one of the victims, finds that her troubles have only just begun. Trapped in a world that offers them no safety, Mia and Wen will have to find their own way out.
Bad Match
(Country: Singapore, US; Year: 2017; Director: David Chirchirillo; Writer: David Chirchirillo; Stars: Lili Simmons, Noureen DeWulf, Trent Haaga)
A playboy's life spirals out of control after he meets a woman through internet dating.
Custody (Jusqu'à la garde)
(Year: 2017; Director: Xavier Legrand; Writer: Xavier Legrand; Stars: Léa Drucker, Denis Ménochet, Thomas Gioria, Mathilde Auneveux, Mathieu Saikaly, Florence Janas, Saadia Bentaïeb, Coralie Russier, Sophie Pincemaille, Emilie Incerti-Formentini, Jérome Care-Aulanier, Jenny Bellay, Martine Vandeville, Jean-Marie Winling, Martine Schambacher)
A couple embark on a bitter custody battle for their son.
Downsizing
(Country: US; Year: 2017; Director: Alexander Payne; Writer: Alexander Payne, Jim Taylor; Stars: Matt Damon, Hong Chau, Kristen Wiig, Christoph Waltz, Udo Kier, Jason Sudeikis, Neil Patrick Harris, Laura Dern, Rolf Lassgård, Niecy Nash, Joaquim de Almeida, Maribeth Monroe, Margo Martindale)
Satire about a man who starts to think he would have a better life if only he could shrink himself.
Ex Libris: New York Public Library
(Country: US; Year: 2017; Director: Frederick Wiseman)
Documentary about the library.
First Reformed
(Country: US; Year: 2017; Director: Paul Schrader; Writer: Paul Schrader; Stars: Amanda Seyfried, Ethan Hawke, Michael Gaston, Cedric the Entertainer, Philip Ettinger, Victoria Hill, Mahaleia Gray, Elanna White, Bill Hoag, Frank Rodriguez, Joseph Anthony Jerez, Michael Metta, Jake Alden-Falconer, Satchel Eden Bell, Delano Montgomery)
Thriller centring on an ex-military chaplain who has lost his son and a member of his church who is grieving for her husband.
Foxtrot
(Country: Israel, France, Germany; Year: 2017; Director: Samuel Maoz; Writer: Samuel Maoz; Stars: Lior Ashkenazi, Sarah Adler, Dekel Adin, Yehuda Almagor, Shaul Amir, Gefen Barkai, Ran Buxenbaum, Rami Buzaglo, Aryeh Cherner, Eden Daniel, Yaakov Zada Daniel, Yael Eisenberg, Itay Exlroad, Eden Gmliel, Ilia Grosz)
A family's world is rocked when they are told about the death of their son.
Hannah
(Country: Italy, France, Belgium; Year: 2017; Director: Andrea Pallaoro; Writer: Andrea Pallaoro, Orlando Tirado; Stars: Charlotte Rampling, André Wilms, Jean-Michel Balthazar, Luca Avallone)
A woman suffers an identity crisis.
The House By The Sea (La Villa)
(Country: France; Year: 2017; Director: Robert Guédiguian; Writer: Robert Guédiguian, Serge Valletti; Stars: Ariane Ascaride, Jean-Pierre Darroussin, Gérard Meylan, Jacques Boudet, Anaïs Demoustier, Robinson Stévenin, Yann Trégouët, Geneviève Mnich, Fred Ulysse, Diouc Koma, Haylana Bechir, Ayoub Oaued, Giani Roux, Esther Seignon)
When three adult children of a dying man gather at his villa, they are forced to reflect on who they are.
Human Flow
(Country: Iraq, Germany, Israel, Mexico, Turkey, Jordan, US; Year: 2017; Director: Ai Weiwei; Writer: Tim Finch, Chin-Chin Yap, Boris Cheshirkov; Stars: Boris Cheshirkov, Princess Dana Firas of Jordan, Marin Din Kajdomcaj, Ahmad Shuja, Marisa P. Elham and Family, Peter Bouckaert, Asmaa Al-Bahiyya, Filippo Grandi, Wella Kouyou, Israa Abboud, Muna Khalid Karraz, Muhammed Hassan, Hind Nahid, Samah Nabeel, Amir Khalil)
An exploration into the global refugee crisis.
The Insult (L'insulte)
(Country: US, France, Belgium, Lebanon, Cyprus; Year: 2017; Director: Ziad Doueiri; Writer: Ziad Doueiri, Joelle Touma; Stars: Adel Karam, Kamel El Basha, Camille Salameh, Diamand Bou Abboud, Rita Hayek, Talal Jurdi, Christine Choueiri, Julia Kassar, Rifaat Torbey, Carlos Chahine)
A spat between Lebanese Christian and a Palestinian refugee leads to division between their two communities.
Lean On Pete
(Country: UK; Year: 2017; Director: Andrew Haigh; Writer: Andrew Haigh, Willy Vlautin; Stars: Travis Fimmel, Chloë Sevigny, Steve Buscemi, Steve Zahn, Thomas Mann, Amy Seimetz, Charlie Plummer, Rachael Perrell Fosket, Justin Rain, Ayanna Berkshire, Lewis Pullman, Dana Millican, Curtis McGann, Frank Gallegos, Craig Kennedy)
A homeless teenager, whose only friend is a failing racehorse, sets out on a trek to find his only known relative.
Mektoub, My Love: Canto Uno
(Country: France; Year: 2017; Director: Abdellatif Kechiche; Writer: François Bégaudeau)
A young screenwriter faces choices when he returns to his home town for a summer holiday.
Mother!
(Country: US; Year: 2017; Director: Darren Aronofsky; Writer: Darren Aronofsky; Stars: Jennifer Lawrence, Javier Bardem, Ed Harris, Michelle Pfeiffer, Domhnall Gleeson, Brian Gleeson, Stephen McHattie, Kristen Wiig, Stefan Simchowitz, Jovan Adepo, Robert Higden, Amanda Warren, Eric Davis, Marcia Jean Kurtz, Mizinga Mwinga)
Uninvited guests threaten a couple's relationship.
The Shape Of Water (La forma del agua)
(Country: US; Year: 2017; Director: Guillermo del Toro; Writer: Guillermo del Toro, Vanessa Taylor; Stars: Doug Jones, Michael Shannon, Michael Stuhlbarg, Sally Hawkins, Octavia Spencer, Lauren Lee Smith, Richard Jenkins, David Hewlett, John Kapelos, Nick Searcy, Morgan Kelly, Cyndy Day, Dru Viergever, Madison Ferguson, Amanda Smith)
A woman who works in a secret government lab discovers a classified experiment.
Suburbicon
(Country: US; Year: 2017; Director: George Clooney; Writer: Joel Coen, Ethan Coen, George Clooney, Grant Heslov; Stars: Matt Damon, Oscar Isaac, Julianne Moore, Glenn Fleshler, Noah Jupe, Megan Ferguson, Jack Conley, Marah Fairclough, Michael D. Cohen, Tim Neff, Inbal Amirav, Steve Monroe, Tim Hooper, Ellen Crawford, Emily Goss)
A home invasion rattles a quiet family town.
Sweet Country
(Country: Australia; Year: 2017; Director: Warwick Thornton; Writer: Steven McGregor, David Tranter; Stars: Sam Neill, Ewen Leslie, Thomas M. Wright, Bryan Brown, Matt Day, Anni Finsterer, Hamilton Morris, Tremayne Trevorn Doolan, Natassia Gorey Furber, Gibson John)
Australian frontier drama, told from an Aboriginal perspective.
The Third Murder (Sando-me no satsujin)
(Country: Japan; Year: 2017; Director: Hirokazu Kore-eda; Writer: Hirokazu Kore-eda; Stars: Masaharu Fukuyama, Kôji Yakusho, Suzu Hirose, Mikako Ichikawa, Shinnosuke Mitsushima, Yuki Saitô, Isao Hashizume, Kôtarô Yoshida, Izumi Matsuoka)
Leading attorney Shigemori takes on the defence of murder-robbery suspect Misumi - a crime he admits - but as he digs into the case, he begins to wonder if his client is guilty after all.
Three Billboards Outside Ebbing, Missouri
(Country: US, UK; Year: 2017; Director: Martin McDonagh; Writer: Martin McDonagh; Stars: Peter Dinklage, Woody Harrelson, Abbie Cornish, Sam Rockwell, Caleb Landry Jones, Kerry Condon, Frances McDormand, Kathryn Newton, Zeljko Ivanek, John Hawkes, Lucas Hedges, Clarke Peters, Samara Weaving, Nick Searcy, Sandy Martin)
A grieving mother takes on a town's police chief after the murder of her daughter goes unsolved.

The House By The Sea and Ex Libris: New York Public Library
Una Famiglia
(Country: Italy; Year: 2017; Director: Sebastiano Riso; Writer: Andrea Cedrola, Stefano Grasso, Sebastiano Riso; Stars: Marco Leonardi, Patrick Bruel, Micaela Ramazzotti, Fortunato Cerlino, Matilda De Angelis, Ennio Fantastichini)
A couple find their relationship threatened by the woman's desire for a child.