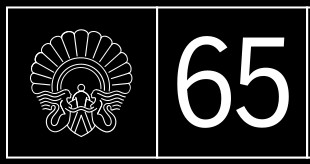 Celebration of film from the Basque country.
View other San Sebastian Film Festival Films by strand: Classic Retrospective - Nagisa Oshima, Culinary Zinema: Film and Gastronomy , Horizontes Latinos, Made in Spain, New Directors, Official Selection, Pearls, Savage Cinema, Thematic Retrospective - Animatopia, Velodrome, Zabaltegi


Untitled, 200x133 and Asier And I
The Arrieta Method (El método Arrieta)
(Country: Spain; Year: 2013; Director: Jorge Gil Munarriz)
Sisters Lourdes and Mentxu Arrieta were born unable to communicate but developed their own silent language.
Asier And I (Asier ETA Biok, Asier Y Yo)
(Year: 2013; Director: Aitor Merino, Amaia Merino)
Personal documentary about a man whose friend was driven to join ETA.
World premiere
The Basque Swastika ( Una esvástica sobre el Bidasoa, Esbastika bat Bidasoan)
(Year: 2013)
Documentary about the fascination the Basque country held for the Nazis.
World premiere
DSS 1813-2013
(Year: 2013; Director: Joseba Ortega)
Documentary about the Duke of Wellington's razing of San Sebastian and its rebuilding.
Encierro, Bull Running in Pamplona
(Country: Spain; Year: 2012; Director: Olivier van der Zee; Writer: Olivier van der Zee; Stars: Jordi Boixaderas, Noel Chandler, Joe Distler, Miguel Angel Eguiluz, Jose Antonio Jimeno, Julen Madina, Miguel Reta, Paco Sanchez, Javier Solano)
3D look at the San Fermin running of the bulls.


DSS 1813-2013 and My Mother's Hands
My Mother's Hands ( Amaren Eskuak, Las Manos De Mi Madre)
(Year: 2013; Director: Mireia Gabilondo)
Nerea, a mother aged 38 who works in a daily newsroom, struggles to reconcile her family and professional life. The precarious balance finally falls to pieces when her mother, Luisa, is taken into hospital with memory loss.
World premiere
Sons and Daughters Of The Alarde (Alardearen seme-alabak)
(Year: 2013; Director: Eneko Olasagasti, Jone Karres )
A film about the feelings of those who favour the participation of women in the "Alarde" arms parades of Irun and Hondarribia and those who oppose it.
The Sound Inside (Oírse)
(Country: Spain; Year: 2013; Director: David Arratibel; Writer: David Arratibel; Stars: Albaro Arizaleta, David Arratibel, Elena González, Gotzone Redondo)
In this documentary, David Arratibel describes his experience: "That day a noisy ghost started to belt out in my head: a ringing and clicking only I could hear, or perhaps others could too. Like most people, I fled silence so as not to hear the sound within".
Untitled, 200x133 (Izenik gabe, 200x133)
(Year: 2013; Director: Enara Goikoetxea, Monika Zumeta )
Capturing painter José Luis Zumeta at work.
World premiere