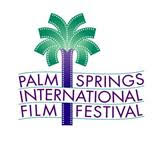 View other Palm Springs International Film Festival Films by strand: Dinner And A Movie, Focus On Argentina, Local Spotlight, Modern Masters, New Voices New Visions, Special Presentation, Talking Pictures, Talking Pictures: Book, The Gay! La Hers, The Gay! La His, True Stories, World Cinema Now
Amerika Square (Plateia Amerikis)
(Country: Greece, UK, Germany; Year: 2016; Director: Yannis Sakaridis; Writer: Vangelis Mourikis, Yannis Sakaridis, Yannis Tsirbas; Stars: Yannis Stankoglou, Makis Papadimitriou, Vassilis Koukalani, Ksenia Dania, Sultan Amir, Rea Pediaditaki, Themis Bazaka, Errikos Litsis, Dorothea Howlader, Kostas Kourtidis, Nikkos J. Frangos, Nikos Mylonas, Petros Santovito, Alexandros Logothetis, Achilleas Kyriakidis)
A Greek nationalist takes extreme measures to "make Athens Greek again".
Ayla: The Daughter Of War
(Country: Turkey; Year: 2017; Director: Can Ulkay; Writer: Yigit Güralp; Stars: Çetin Tekindor, Ismail Hacioglu, Kyung-jin Lee, Kim Seol, Ali Atay, Damla Sönmez, Murat Yildirim, Taner Birsel, Cade Carradine, Kim Byoungsoon, Meral Çetinkaya, Johnny Young, Mehmet Esen, Altan Erkekli, Caner Kurtaran)
Drama based on the true story of a Turkish soldier who takes in a five-year-old he finds stranded on a Korean War battlefield.
Barrage
(Country: Luxembourg; Year: 2017; Director: Laura Schroeder; Writer: Marie Nimier, Laura Schroeder; Stars: Isabelle Huppert, Lolita Chammah, Elsa Houben, Themis Pauwels, Luc Schiltz, Marja-Leena Junker, Charles Müller)
Catherine returns to her daughter after ten years away, who's been raised by her grandmother in the interim.
Birdshot
(Country: Philippines, Qatar; Year: 2016; Director: Mikhail Red; Writer: Mikhail Red, Rae Red; Stars: Mary Joy Apostol, Ku Aquino, John Arcilla, Arnold Reyes)
Thriller about a farm girl who unwittingly shoots an endangered eagle.
A Ciambra
(Country: France; Year: 2017; Director: Jonas Carpignano; Writer: Jonas Carpignano; Stars: Pio Amato, Koudous Seihon, Damiano Amato, Francesco Pio Amato, Iolanda Amato, Patrizia Amato, Rocco Amato, Susanna Amato)
The Divine Order (Die göttliche Ordnung)
(Country: Switzerland; Year: 2017; Director: Petra Biondina Volpe; Writer: Petra Biondina Volpe; Stars: Marie Leuenberger, Maximilian Simonischek, Rachel Braunschweig, Sibylle Brunner, Marta Zoffoli, Bettina Stucky, Noe Krejcí, Finn Sutter, Peter Freiburghaus, Therese Affolter, Ella Rumpf, Nicholas Ofczarek, Sofia Helin, Elias Arens, Mirjam Zbinden)
Political leaders in Switzerland cited 'Divine Order' as the reason why women still did not have the right to vote as late as 1970. Director Petra Volpe explores this surprising history through the story of Nora, a quiet housewife from a quaint village searching for the fierce suffragette leader inside her.
A Fantastic Woman (Una mujer fantástica)
(Country: Chile, Germany; Year: 2017; Director: Sebastián Lelio; Writer: Sebastián Lelio, Gonzalo Maza; Stars: Daniela Vega, Francisco Reyes, Luis Gnecco, Aline Küppenheim, Amparo Noguera)
A transgender woman fights for the right to grieve after the death of her partner.
First They Killed My Father
(Country: Cambodia, US; Year: 2017; Director: Angelina Jolie; Writer: Loung Ung, Angelina Jolie; Stars: Sareum Srey Moch, Phoeung Kompheak, Sveng Socheata, Mun Kimhak)
Cambodian author and human rights activist Loung Ung recounts the horrors she suffered as a child under the rule of the deadly Khmer Rouge.
Félicité
(Country: France, Belgium; Year: 2016; Director: Alain Gomis; Writer: Alain Gomis, Olivier Loustau, Delphine Zingg; Stars: Véro Tshanda Beya Mputu, Gaetan Claudia, Papi Mpaka, Nadine Ndebo, Elbas Manuana, Diplome Amekindra, Célestin Mokono, François Kasonga, Prince Mbasi, Ferdinand Minga, Aziza Kengumbe, José Lusala, Plaisir Mumbula, Nathan Mulumba, Claudine Lumbu)
Story of a singer who finds herself in desperate circumstances after her son has an accident.
Foxtrot
(Country: Israel, France, Germany; Year: 2017; Director: Samuel Maoz; Writer: Samuel Maoz; Stars: Lior Ashkenazi, Sarah Adler, Dekel Adin, Yehuda Almagor, Shaul Amir, Gefen Barkai, Ran Buxenbaum, Rami Buzaglo, Aryeh Cherner, Eden Daniel, Yaakov Zada Daniel, Yael Eisenberg, Itay Exlroad, Eden Gmliel, Ilia Grosz)
A family's world is rocked when they are told about the death of their son.
Guilty Men (Pariente)
(Year: 2016; Director: Iván Gaona; Writer: Iván Gaona; Stars: René Diaz Calderón, Willington Gordillo, Leidy Herrera, Alfonso López, Heriberto Palacio)
A trucker is trying to win back his ex-girlfriend but after becoming a witness to a crime, he finds himself in a heap of trouble.
Her Love Boils Bathwater (Yu wo wakasuhodo no atsui ai)
(Country: Japan; Year: 2016; Director: Ryôta Nakano; Writer: Ryôta Nakano; Stars: Rie Miyazawa, Hana Sugisaki, Aoi Itô, Yukiko Shinohara, Tarô Suruga, Tôri Matsuzaka, Joe Odagiri, Nanoka Matsubara, Shuhei Eto, Kagetora Miura, Sôtarô Tanaka, Lily, Hiroshi Suzuki)
A mother diagnosed with cancer starts to plan for her loved ones after she is gone.
Hochelaga, Land Of Souls (Hochelaga, Terre des Âmes)
(Country: Canada; Year: 2017; Director: François Girard; Writer: François Girard; Stars: Samian, Raoul Max Trujillo, Vincent Perez, Siân Phillips, Sébastien Ricard, Emmanuel Schwartz, Linus Roache, Gilles Renaud, Caroline Dhavernas, Paul Doucet, Tony Nardi, Wahiakeron Gilbert, Tanaya Beatty, Naiade Aoun, David La Haye)
An interconnected series of encounters between Native peoples and European settlers in and around modern-day Montreal.
Ice Mother (Baba z ladu)
(Country: France, Czech Republic, Slovakia; Year: 2017; Director: Bohdan Sláma; Writer: Bohdan Sláma; Stars: Václav Neuzil, Alena Mihulová, Tatiana Vilhelmová, Petra Spalková, Zuzana Krónerová, Pavel Nový, Daniel Vízek, Marie Ludvíková, Marek Daniel, Lubos Veselý)
Hana lives alone in a big villa with only weekly visits from her two belligerent sons and their families to look forward to. While on a stroll with her grandson one day, she rescues Brona, an elderly ice swimmer with a hen for a best friend, from drowning. This encounter invigorates Hana, introducing her to a new hobby and unexpected romance.
The Insult (L'insulte)
(Country: US, France, Belgium, Lebanon, Cyprus; Year: 2017; Director: Ziad Doueiri; Writer: Ziad Doueiri, Joelle Touma; Stars: Adel Karam, Kamel El Basha, Camille Salameh, Diamand Bou Abboud, Rita Hayek, Talal Jurdi, Christine Choueiri, Julia Kassar, Rifaat Torbey, Carlos Chahine)
A spat between Lebanese Christian and a Palestinian refugee leads to division between their two communities.
A Letter To The President (Namai ba rahis gomhor)
(Country: Afghanistan; Year: 2017; Director: Roya Sadat; Writer: Aziz Deldar; Stars: Leena Alam, Aziz Deldar, Mamnoun Maqsoudi, Zareen Nory, Mahmoud Aryoubi, Asad-Ullah Tajzai, Abdullah Ibrahem Khel, Sofor Ahan Khel, Abdul Azim Rubaty, Qadir Aryaie, Saeed Meeran Farhad, Nasima Jalal, Sultana Gety Afshar, Farzana Nawabi, Arsalan Deildar)
The head of a crime squad faces the death squad after accidentally killing her abusive husband and writes to the president for help.
The Line (Čiara)
(Country: Slovak Republic, Ukraine; Year: 2017; Director: Peter Bebjak)
Adam Krajňák is head of the family and also boss of a gang of criminals smuggling cigarettes across the Slovak-Ukrainian border. The failure of one of the transports triggers an avalanche of consequences that compels him to question his own boundaries, none of which he had planned on crossing until now.
Loveless
(Country: France; Year: 2017; Director: Andrey Zvyagintsev; Writer: Oleg Negin; Stars: Maryana Spivak, Alexei Rozin)
A couple go looking for their young son after he disappears during one of their bitter rows.
Men Don't Cry (Muškarci Ne Plaču)
(Country: Bosnia and Herzegovina, Slovenia, Croatia, Germany; Year: 2017; Director: Alen Drljević)
When, less than two decades since the war ended in Yugoslavia, a diverse group of veterans gathers at a remote mountain hotel to undergo days of therapy, it's hard to expect absolute harmony.
The Miner (Rudar, Górnik)
(Country: Croatia, Slovenia; Year: 2017; Director: Hanna Antonina Wojcik Slak; Writer: Hanna Antonina Wojcik Slak; Stars: Boris Cavazza, Jure Henigman, Leon Lucev, Tin Marn, Marina Redzepovic)
The reopening of a mine leads a Bosnian miner to discover evidence of war crimes.
Newton
(Country: India; Year: 2017; Director: Amit Masurkar; Writer: Amit Masurkar, Mayank Tewari; Stars: Rajkummar Rao, Pankaj Tripathy, Anjali Patil, Raghuvir Yadav, Mukesh Prajapati)
A young bureaucrat named Newton is sent to the jungle to monitor an election there. But Maoist blockades, forced police protection and indifferent voters make defending democracy no easy task.
On Body And Soul (Teströl és lélekröl)
(Country: Hungary; Year: 2017; Director: Ildikó Enyedi; Writer: Ildikó Enyedi; Stars: Morcsányi Géza, Alexandra Borbély, Zoltán Schneider, Ervin Nagy, Tamás Jordán, Zsuzsa Járó, Réka Tenki, Júlia Nyakó, Itala Békés, Pál Mácsai, Annamária Fodor, Márton Patkós, Gusztáv Molnár, István Dankó, Vivien Rujder)
A slaughterhouse becomes an unlikely setting for romance.
Pop Aye
(Country: Thailand, Singapore; Year: 2017; Director: Kirsten Tan; Writer: Kirsten Tan; Stars: Thaneth Warakulnukroh, Penpak Sirikul, Yukontorn Sukkijja, Chaiwat Khumdee)
A disenchanted architect goes on a road trip with an elephant.
Racer And The Jailbird (Le Fidèle)
(Country: Belgium, Netherlands, France; Year: 2017; Director: Michael R Roskam; Writer: Thomas Bidegain, Noé Debré, Michaël R. Roskam; Stars: Matthias Schoenaerts, Adèle Exarchopoulos, Kerem Can, Sam Louwyck, Jean-Benoît Ugeux, Igor van Dessel, Stefaan Degand, Corentin Lobet, Gaël Maleux, Guray Nalbant, Dimitry Loubry, Charley Pasteleurs)
In the Belgian underworld, a secret threatens a couple's romance.
The Space Between
(Country: Italy, Australia; Year: 2016; Director: Ruth Borgobello; Writer: Ruth Borgobello, Mario Mucciarelli; Stars: Flavio Parenti, Maeve Dermody, Lino Guanciale, Fulvio Falzarano, Giancarlo Previati, Marco Leonardi, Patricia Mason, Elettra Dallimore Mallaby, Alberto Torquati, Antonietta Bello)
An aspiring designer and Italian ex-chef are thrown together by circumstance.

The Train Of Salt And Sugar and A Ciambra
Summer 1993
(Country: Spain; Year: 2017; Director: Carla Simón; Writer: Carla Simón; Stars: Laia Artigas, Paula Blanco, Etna Campillo, Bruna Cusí, Jordi Figueras, Dolores Fortis, Titón Frauca, Cristina Matas, Berta Pipó, Quimet Pla, Fermí Reixach, Paula Robles, Isabel Rocatti, Montse Sanz, Tere Solà)
A young girl struggles to adapt to her new life in the countryside after the death of her mum.
A Taxi Driver
(Country: South Korea; Year: 2017; Director: Jang Hoon; Writer: Jang Hoon; Stars: Kang-ho Song, Thomas Kretschmann, Hae-jin Yoo, Jun-yeol Ryu, Hyuk-kwon Park, Gwi-hwa Choi, Daniel Joey Albright)
A taxi driver burdened by debt agrees to take a journalist to a city under quarantine, without really understanding what he's getting into.
Tempestad
(Country: Mexico; Year: 2016; Director: Tatiana Huezo)
A road trip reveals the stories of two women facing up to the methods used by powerful cartels to control individuals, while state authorities turn a blind eye.
Tom Of Finland
(Country: Finland, Sweden, Denmark, Germany, US; Year: 2017; Director: Dome Karukoski; Writer: Noam Andrews, Aleksi Bardy, Aleksi Bardy, Aleksi Bardy, Mark Alton Brown, Dome Karukoski, Susanna Luoto, Kauko Röyhkä, Mia Ylönen; Stars: Pekka Strang, Lauri Tilkanen, Jessica Grabowsky, Jakob Oftebro, Werner Daehn, Jimmy Shaw, Þorsteinn Bachmann, Seumas F. Sargent, Jan Böhme, Kari Hietalahti, Taisto Oksanen, Georg Kroneis, Niklas Hogner, Siim Maaten, Roy Saaristo)
Portrait of the Finnish artist famous for his homoerotic work.
The Train Of Salt And Sugar
(Country: Mozambique; Year: 2016; Director: Licinio Azevedo; Writer: Licinio Azevedo, Teresa Pereira; Stars: Melanie Rafael de Vales, Thiago Justino, Mário Mabjaia, Matamba Joaquim, Sabina Fonseca, António Nipita, Vítor Raposo, Horácio Guiamba, Absalão Narduela, Hermelinda Simela, Tonecas Xavier, Mário Valente, Absalão Maciel, Abdil Juma, Celeste Baloi)
In 1989, Mozambique is a country ruined by civil war. The train that connects Nampula to Malawi is the only hope for people willing to risk their lives to exchange a few bags of salt for sugar.


Summer 1993 and A Fantastic Woman
Under The Tree
(Country: Iceland; Year: 2017; Director: Hafsteinn Gunnar Sigurðsson; Writer: Huldar Breiðfjörð, Hafsteinn Gunnar Sigurðsson; Stars: Steinþór Hróar Steinþórsson, Edda Björgvinsdóttir, Sigurður Sigurjónsson, Þorsteinn Bachmann, Selma Björnsdóttir, Lára Jóhanna Jónsdóttir)
A spat between neighbours over a garden tree spirals out of control.
Wajib
(Country: Occupied Palestinian Territory; Year: 2017; Director: Annemarie Jacir; Writer: Annemarie Jacir; Stars: Mohammad Bakri, Saleh Bakri, Maria Zreik)
A father and his estranged son have to come together to deliver wedding invitations.
Woodpeckers
(Country: Dominican Republic; Year: 2017; Director: José María Cabral; Writer: José María Cabral; Stars: Ramón Emilio Candelario, Jean Jean, Mario Nunez, Judith Rodriguez Perez)
Julián finds love and a reason for living in the last place imaginable: the Dominican Republic's Najayo Prison. His romance with fellow prisoner Yanelly must develop through sign language and without the knowledge of dozens of guards.
The Wound
(Country: South Africa; Year: 2017; Director: John Trengove; Writer: John Trengove, Thando Mgqolozana, Malusi Bengu ; Stars: Nakhane Touré, Bongile Mantsai, Niza Jay Ncoyini)
Sexual repression and coming of age prove a dangerous mix for a small community.
Yeva (Eve)
(Country: Armenia, Iran; Year: 2017; Director: Anahid Abad; Writer: Anahit Abad, Amir Arabi; Stars: Narine Grigoryan, Shant Hovhannisyan, Marjan Avetisyan, Rozi Avetisyan, Sergey Tovmasyan, Vrezh Qasuni, Tigran Davtyan, Nanor Petrosyan, Evelina Adamyan, Marat Davtyan, Vrej Kassouny)
A female murder suspect flees her Armenian village with her daughter.


Loveless and The Divine Order
You Disappear
(Country: Denmark, Sweden; Year: 2017; Director: Peter Schønau Fog; Writer: Peter Schønau Fog, Christian Jungersen, Bo Hr. Hansen; Stars: Trine Dyrholm, Nikolaj Lie Kaas, Michael Nyqvist, Meike Bahnsen, Teis Bayer, Sophia Birkow, Laura Bro, Michael Brostrup, Terese Damsholt, Regitze Estrup, Abel Folk, Mikkel Boe Følsgaard, Sofie Gällerspång, Morten Hauch-Fausbøll, Merete Hegner)
A teacher's world is rocked when her headmaster husband is caught embezelling.