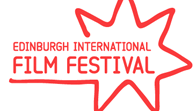 Free screenings in St Andrew Square on the weekend before the main EIFF.
View other Edinburgh International Film Festival Films by strand: American Dreams, Animation, Best Of British, Black Box, Documentaries, European Perspectives, Fantastic Planets: The Futuristic Art of René Laloux, Focus On Poland, Galas, Night Moves, Shorts, The Future Is History - Brave New World: New Directions in science-fiction cinema 1980-85, The Future Is History - Great Britain, Unlocking The Archives, World Perspectives
Beauty And The Beast
(Country: US; Year: 1991; Director: Gary Trousdale, Kirk Wise; Writer: Linda Woolverton, Roger Allers, Brenda Chapman, Burny Mattinson, Brian Pimental, Joe Ranft, Kelly Asbury, Chris Sanders, Kevin Harkey, Bruce Woodside, Tom Ellery, Robert Lence, Jeanne-Marie Leprince de Beaumont; Stars: Paige O'Hara, Robby Benson, Richard White, Jerry Orbach, David Ogden Stiers, Angela Lansbury, Bradley Pierce, Rex Everhart, Jesse Corti, Hal Smith)
Modern animated classic based on the famous fable. Will be given a re-release 3D makeover in June 2010.
Cars
(Country: US; Year: 2006; Director: John Lasseter, Joe Ranft; Writer: Dan Fogelman, John Lasseter, Joe Ranft, Kiel Murray, Phil Lorin, Jorgen Klubien; Stars: voices of Owen Wilson, Paul Newman, Bonnie Hunt, Larry The Cable Guy, Cheech Marin, Tony Shalhoub, Guido Guaroni, Jenifer Lewis, Paul Dooley, George Carlin, Katherine Helmond, Michael Keaton, Jeremy Piven, Michael Schumacher, Jay Leno)
A rookie racing car learns humility and down-home values in a rusty old town as Pixar's CGI animators wipe away a tear.
Clueless
(Country: US; Year: 1995; Director: Amy Heckerling; Writer: Amy Heckerling; Stars: Alicia Silverstone, Stacey Dash, Brittany Murphy, Paul Rudd, Donald Faison, Elisa Donovan, Breckin Meyer, Jeremy Sisto, Dan Hedaya, Aida Linares, Wallace Shawn, Twink Caplan, Justin Walker, Sabastian Rashidi, Herb Hall)
A rich high school student tries to give a fellow student a makeover but finds herself falling in love.
Dirty Dancing
(Country: US; Year: 1987; Director: Emile Ardolino; Writer: Eleanor Bergstein; Stars: Jennifer Grey, Patrick Swayze, Jerry Orbach, Cynthia Rhodes, Jack Weston, Jane Brucker, Kelly Bishop, Lonny Price, Max Cantor, Charles 'Honi' Coles, Neal Jones)
A lonely girl finds romance with a dance teacher at a holiday resort, but her strict parents disapprove.
Hunt For The Wilderpeople
(Country: New Zealand; Year: 2016; Director: Taika Waititi; Writer: Taika Waititi, based on the novel by Barry Crump; Stars: Julian Dennison, Rachel House, Rima Te Wiata, Oscar Kightley, Rhys Darby, Cohen Holloway, Mike Minogue, Stan Walker, Sam Neill)
A kid and his foster uncle run off into the New Zealand bush.
The Jungle Book
(Country: US; Year: 2016; Director: Jon Favreau; Writer: Justin Marks, based on the novel by Rudyard Kipling; Stars: Neel Sethi, Bill Murray, Ben Kingsley, Idris Elba, Lupita Nyong'o, Scarlett Johansson, Giancarlo Esposito, Christopher Walken, Garry Shandling, Brighton Rose)
Rudyard Kipling's classic children's book is given a post-Disney modern interpretation with a real boy and CGI animals that look more real than the breath they take away
Kubo And The Two Strings
(Country: US; Year: 2016; Director: Travis Knight; Writer: Marc Haimes, Chris Butler; Stars: voices of Art Parkinson, Charlize Theron, Matthew McConaughey, Rooney Mara, Ralph Fiennes, George Takei, Brenda Vaccaro, Cary-Hiroyuri Tagawa, Meyrick Murphy)
A young boy named Kubo must locate a magical suit of armour worn by his late father in order to defeat a vengeful spirit from the past.
Labyrinth
(Country: UK, USA; Year: 1986; Director: Jim Henson; Writer: Dennis Lee, Jim Henson, Terry Jones, Elaine May; Stars: David Bowie, Jennifer Connelly, Toby Froud, Shelley Thompson, Christopher Malcolm, Natalie Finland, Shari Weiser, Brian Henson, Ron Mueck, Rob Mills)
A teenage girl enters a mysterious maze to try and win back her baby brother from the Goblin King.
Mamma Mia!
(Country: UK, US; Year: 2008; Director: Phyllida Lloyd; Writer: Catherine Johnson; Stars: Meryl Streep, Pierce Brosnan, Colin Firth, Stellan Skarsgård, Julie Walters, Amanda Seyfried),
Official Site
,
Trailer
When her daughter wants to get married, Donna has to explain that any one of three men could be her father.
Marvel Avengers Assemble (The Avengers)
(Country: US; Year: 2012; Director: Joss Whedon; Writer: Joss Whedon, Zak Penn; Stars: Robert Downey Jr., Chris Evans, Scarlett Johansson, Mark Ruffalo, Chris Hemsworth, Jeremy Renner, Tom Hiddleston, Stellan Skarsgård, Samuel L Jackson, Gwyneth Paltrow)
Marvel Superheros assemble to fight dastardly demigod Loki who's only gone and stolen the Tesseract.
Rogue One: A Star Wars Story
(Country: US; Year: 2016; Director: Gareth Edwards; Writer: Chris Weitz, Tony Gilroy; Stars: Felicity Jones, Diego Luna, Alan Tudyk, Donnie Yen, Wen Jiang, Ben Mendelsohn, Forest Whitaker, Riz Ahmed, Jimmy Smits, Mads Mikkelsen, Alistair Petrie, Genevieve O'Reilly, Ben Daniels)
Rebels set out to steal the plans for the Empire's deadly Death Star.
Sinbad And The Eye Of The Tiger
(Country: UK, US; Year: 1977; Director: Sam Wanamaker; Writer: Beverley Cross, Beverley Cross, Ray Harryhausen; Stars: Patrick Wayne, Taryn Power, Margaret Whiting, Jane Seymour, Patrick Troughton, Kurt Christian, Nadim Sawalha, Damien Thomas, Bruno Barnabe, Bernard Kay, Salami Coker, David Sterne, Peter Mayhew)
The seafaring adventurer takes on a witch.
Singin' In The Rain
(Country: US; Year: 1952; Director: Stanley Donen, Gene Kelly; Writer: Adolph Green, Betty Comden; Stars: Gene Kelly, Donald O'Connor, Debbie Reynolds, Jean Hagen, Millard Mitchell, Cyd Charisse, Douglas Fowley, Rita Moreno, Dawn Addams, John Albright, Betty Allen)
A silent film idol romances a Hollywood starlet in this much-loved classic.
Trolls
(Country: US; Year: 2016; Director: Mike Mitchell, Walt Dohrn; Writer: Jonathan Aibel, Glenn Berger; Stars: Anna Kendrick, Zooey Deschanel, Jeffrey Tambor, Christine Baranski, Justin Timberlake, James Corden, Christopher Mintz-Plasse, Kunal Nayyar, John Cleese, Gwen Stefani, Quvenzhané Wallis, Russell Brand, Ron Funches, Meg DeAngelis, Walt Dohrn)
Animation, sees the Trolls threatened by miserable ogres.
What's Up, Doc?
(Country: US; Year: 1972; Director: Peter Bogdanovich; Writer: Buck Henry, David Newman, Robert Benton, Peter Bogdanovich; Stars: Barbra Streisand, Ryan O'Neal, Madeline Kahn, Kenneth Mars, Austin Pendleton, Michael Murphy, Philip Roth, Sorrell Booke, Stefan Gierasch, Mabel Albertson, Liam Dunn, John Hillerman, George Morfogen, Graham Jarvis, Randy Quaid)
A bag mix-up results in farce.