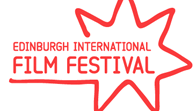 View other Edinburgh International Film Festival Films by strand: American Dreams, Animation, Best Of British, Black Box, Documentaries, Fantastic Planets: The Futuristic Art of René Laloux, Fest in the City, Focus On Poland, Galas, Night Moves, Shorts, The Future Is History - Brave New World: New Directions in science-fiction cinema 1980-85, The Future Is History - Great Britain, Unlocking The Archives, World Perspectives
1945
(Country: Hungary; Year: 2017; Director: Ferenc Török; Writer: Gábor T Szántó, Ferenc Török, Krisztina Esztergályos; Stars: Péter Rudolf, Bence Tasnádi, Tamás Szabó Kimmel, Dóra Sztarenki, Ági Szirtes, József Szarvas, Eszter Nagy-Kálózy, Iván Angelus, Marcell Nagy, István Znamenák, Sándor Terhes, Miklós B. Székely, György Somhegyi, Tünde Szalontay, Béla Gados)
A Hungarian village becomes a mirror for the failure of an entire society.
UK premiere
Attraction (Prityazhenie)
(Country: Russia; Year: 2017; Director: Fedor Bondarchuk; Writer: Oleg Malovichko, Andrey Zolotarev; Stars: Irina Starshenbaum, Alexander Petrov, Rinal Mukhametov, Oleg Menshikov, Sergey Garmash, Nikita Kukushkin, Lyudmila Maksakova, Aleksey Maslodudov, Evgeniy Mikheev, Darya Rudenok, Evgeniy Sangadzhiev, Igor Serebryanyy, Tatyana Shitova, Nikita Tarasov)
The teenage daughter of a military chief bonds with an alien after his spacecraft is shot down.
UK premiere
Dalida
(Country: France; Year: 2016; Director: Lisa Azuelos; Writer: Lisa Azuelos, Orlando, Jacques Pessis, Catherine Rihoit; Stars: Sveva Alviti, Riccardo Scamarcio, Jean-Paul Rouve, Nicolas Duvauchelle, Alessandro Borghi, Valentina Carli, Brenno Placido, Niels Schneider, Michaël Cohen, Davide Lorino, F. Haydee Borelli, Vincent Perez, Patrick Timsit, Ercole Alviti, Philippe Blondelle)
Based on the true story of the pop icon.
UK premiere
Darkland (Underverden)
(Country: Denmark; Year: 2017; Director: Fenar Ahmad; Writer: Fenar Ahmad, Adam August; Stars: Dar Salim, Stine Fischer Christensen, Ali Sivandi, Dulfi Al-Jabouri, Jakob Ulrik Lohmann, Roland Møller, B. Branco, Anis Alobaidi, Brian Siva, Hamza Al-Jabouri, Amany Turk, Marianne Mortensen, Joen Højerslev, Christopher Læssø, Dya Josefine Hauch)
A successful doctor becomes a masked warrior bent on vengeance at night.
UK premiere
Fog In August (Nebel im August)
(Country: Germany; Year: 2016; Director: Kai Wessel; Writer: Holger Karsten Schmidt, Robert Domes; Stars: Ivo Pietzcker, Sebastian Koch, Thomas Schubert, Fritzi Haberlandt, Henriette Confurius, Branko Samarovski, David Bennent, Jule Hermann, Niklas Post, Karl Markovics, Patrick Heyn, Juls Serger, Franziska Singer, Arne Wichert)
A teenager is a mental hospital uncovers a Nazi euthanasia programme.
UK premiere
Glory (Slava)
(Country: Bulgaria, Greece; Year: 2016; Director: Kristina Grozeva , Petar Valchanov; Writer: Kristina Grozeva, Petar Valchanov, Decho Taralezhkov; Stars: Stefan Denolyubov , Margita Gosheva)
A railway worker finds a large amount of money on the line and duly hands it over to the authorities, who give him a watch, which stops working.
UK premiere
Goodbye Berlin (Tschick)
(Country: Germany; Year: 2016; Director: Fatih Akin; Writer: Wolfgang Herrndorf, Lars Hubrich, Fatih Akin, Hark Bohm; Stars: Tristan Göbel, Aniya Wendel, Justina Humpf, Paul Busche, Jerome Hirthammer, Max Kluge, Udo Samel, Anja Schneider, Nadine Dubois, Henning Peker, Uwe Bohm, Anand Batbileg, Katerina Poladjan, Sammy Scheuritzel, Julius Felsberg)
Two German teenagers steak a Lada and go on a roadtrip.
UK premiere
Halal Daddy
(Country: Ireland, France; Year: 2017; Director: Conor McDermottroe; Writer: Conor McDermottroe, Mark O'Halloran; Stars: Sarah Bolger, Colm Meaney, Art Malik, David Kross, Nikesh Patel, Deirdre O'Kane, Mark O'Halloran, Stephen Cromwell, Gina Costigan, Paul Tylak, Donal O'Kelly, John Burns, Maria McDermottroe, Sorcha Fox, Richie Cunningham)
Culture-clash comedy inspired by the story of Ireland's first Halal meat factory.
World premiere
Hostages
(Country: Russia, Georgia; Year: 2017; Director: Rezo Gigineishvili; Stars: Avtandil Makharadze)
A re-telling of the Tbilisi hijacking of November18th, 1983 that shows how the fierce desire for freedom and independence in a group of young Soviets turned into a readiness to use violence.
UK premiere
Insyriated (In Syria)
(Country: Belgium, France, Lebanon; Year: 2017; Director: Philippe Van Leeuw; Writer: Philippe Van Leeuw; Stars: Hiam Abbass, Diamand Bou Abboud, Juliette Navis, Mohsen Abbas, Moustapha Al Kar, Alissar Kaghadou, Ninar Halabi, Mohammad Jihad Sleik, Elias Khatter, Husam Chadat)
A woman tries to hold her family together under a constant barrage of war.
UK premiere
The King's Choice (Kongens nei)
(Country: Norway; Year: 2016; Director: Erik Poppe; Writer: Harald Rosenløw-Eeg, Jan Trygve Røyneland; Stars: Jesper Christensen, Anders Baasmo Christiansen, Karl Markovics, Tuva Novotny, Katharina Schüttler, Erik Hivju, Svein Tindberg, Arthur Hakalahti, Juliane Köhler, Ketil Høegh, Andreas Lust, Gerald Pettersen, Jan Frostad, Rolf Kristian Larsen, Hans Jacob Sand)
When the German army invades Norway in April 1940, King Haakon is under pressure: should he legitimise Germany's occupation with his signature or appeal to his people to resist?
UK premiere
The Midwife (Sage Femme)
(Country: France; Year: 2017; Director: Martin Provost; Writer: Martin Provost; Stars: Catherine Deneuve, Catherine Frot, Olivier Gourmet, Quentin Dolmaire, Mylène Demongeot, Pauline Etienne, Pauline Parigot, Marie Gili-Pierre, Jeanne Rosa, Élise Oppong, Ingrid Heiderscheidt, Jacques Mechelany, Ana Rodriguez, Karidja Touré, Jisca Kalvanda)
A midwife's life is shaken up by the arrival of her father's old flame.
UK premiere
The Oath (Eiðurinn)
(Country: Iceland; Year: 2016; Director: Baltasar Kormákur; Writer: Ólafur Egilsson, Baltasar Kormákur; Stars: Hera Hilmar, Baltasar Kormákur, Ingvar Eggert Sigurðsson, Gísli Örn Garðarsson, Joi Johannsson, Þorsteinn Bachmann, Þorsteinn Gunnarsson, Sigrún Edda Björnsdóttir, Ágúst Bjarnason, Bjarki Þór Jónsson, María Heba Þorkelsdóttir, Jón Páll Eyjólfsson, Þröstur Leó Gunnarsson, Björn Ingi Hilmarsson, Jakob Þór Einarsson)
Finnur is a successful heart surgeon and father of two. His family's life begins to unravel when his daugther, Anna gets mixed up with a manipulative drug-dealing boyfriend.
UK premiere
Pilgrimage
(Country: Ireland; Year: 2017; Director: Brendan Muldowney; Writer: Jamie Hannigan; Stars: Richard Armitage, Tom Holland, Jon Bernthal, John Lynch, Stanley Weber, Hugh O'Conor, Eric Godon, Lochlann O'Mearáin, Rúaidhrí Conroy, Tristan McConnell, Peter Cosgrove, Diarmuid de Faoite, Tony Condren, Eoin Geoghegan, Jean Law)
In 13th-century Ireland, a cadre of monks travel through the war-torn countryside on a mission to bring their land's most sacred relic to Rome.
UK premiere
RAID: Special Unit (Raid dingue)
(Country: France, Belgium; Year: 2016; Director: Danny Boon; Writer: Dany Boon, Sarah Kaminsky, Sarah Kaminsky; Stars: Alice Pol, Dany Boon, Michel Blanc, Yvan Attal, Sabine Azéma, Patrick Mille, François Levantal, Anne Marivin, Florent Peyre, Alain Doutey, Urbain Cancelier, François Vincentelli, Franck Arditti, Nabila Darbaky, Guillaume Clément)
Cop comedy, sees a woman try to join an elite unite.
UK premiere
Sami Blood (Sameblod)
(Country: Denmark, Sweden, Norway; Year: 2016; Director: Amanda Kernell; Writer: Amanda Kernell; Stars: Hanna Alström, Anders Berg, Katarina Blind, Beata Cavallin, Malin Crépin, Julius Fleischanderl, Ylva Gustafsson, Tom Kappfjell, Anna Sofie Bull Kuhmunen, Andreas Kundler, Marika Lindström, Maj-Doris Rimpi, Olle Sarri, Tove Skeidsvoll, Anne Biret Somby)
A Sámi girl experiences racism in the 1930s.
UK premiere
Sister Of Mine (Demonios tus ojos)
(Country: Spain, Colombia; Year: 2017; Director: Pedro Aguilera; Writer: Pedro Aguilera, Juan Carlos Sampedro; Stars: Tomás Baleztena, Ivana Baquero, Natalia Bilbao, Javier Cañas, Nicolás Coronado, Christopher Downs, Elisabet Gelabert, Susana Gil, Lucía Guerrero, John Hopewell, Isabel Moiño, Andreas Muñoz, Mairen Muñoz, Julio Perillán, Chechu Rojo)
The relationship between a young man and his half-sister becomes increasingly transgressive.
UK premiere
Tom Of Finland
(Country: Finland, Sweden, Denmark, Germany, US; Year: 2017; Director: Dome Karukoski; Writer: Noam Andrews, Aleksi Bardy, Aleksi Bardy, Aleksi Bardy, Mark Alton Brown, Dome Karukoski, Susanna Luoto, Kauko Röyhkä, Mia Ylönen; Stars: Pekka Strang, Lauri Tilkanen, Jessica Grabowsky, Jakob Oftebro, Werner Daehn, Jimmy Shaw, Þorsteinn Bachmann, Seumas F. Sargent, Jan Böhme, Kari Hietalahti, Taisto Oksanen, Georg Kroneis, Niklas Hogner, Siim Maaten, Roy Saaristo)
Portrait of the Finnish artist famous for his homoerotic work.
UK premiere
Waterboys
(Country: Netherlands, UK; Year: 2016; Director: Robert Jan Westdijk; Writer: Robert Jan Westdijk; Stars: Leopold Witte, Tim Linde, Helen Belbin, Julie McLellan, Miles Jupp, Tom Mannion)
A womanising crime-writer and his adult son head from Holland to Edinburgh.
International premiere
A Wedding (Noces)
(Country: France, Belgium, Pakistan, Luxembourg; Year: 2016; Director: Stephan Streker; Writer: Stephan Streker; Stars: Lina El Arabi, Sébastien Houbani, Babak Karimi, Nina Kulkarni, Olivier Gourmet, Alice de Lencquesaing, Zacharie Chasseriaud, Aurora Marion, Rania Mellouli, Harmandeep Palminder, Sandor Funtek, Bilel Ghommidh, Qari Ikram Nabi Kailany, Hervé Sogne, Édith Le Merdy)
A teenager's relaxed, western lifestyle is threatened by arranged marriage.
UK premiere
Zer
(Country: US, Germany, Turkey; Year: 2017; Director: Kazim Öz; Writer: Kazim Öz; Stars: Ahmet Aslan, Haleigh Ciel, Füsun Demirel, Tomris Incer, José Ramón Rosario, Teresa Anne Volgenau, Nik Xhelilaj, Bülent Çolak, Güler Ökten, Levent Özdilek)
A young man seeks the story behind his gran's sad song.
UK premiere