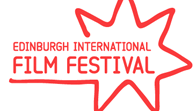 The EIFF programme says: "Pure creative cool from the world of music promos and advertising."
View other Edinburgh International Film Festival Films by strand: Black Box , British Gala , Directors' Showcase , Document , Gala , Late Night Romps , Retrospective: The Forgotten Cinema of Valerio Zurlini , Rosebud , Shorts , Special Events
Metallica: Some Kind Of Monster
(Country: US; Year: 2004; Director: Joel Berlinger, Bruce Sinofsky; Stars: James Hetfield, Lars Ulrich, Kirk Hammett, Bob Rock, Jason Newsted, Robert Trujillo)
The fall and rise of a veteran heavy metal band.
Mirroball - Fresh Tracks
()
Selection of music videos from both sides of the Atlantic.
Mirrorball: Global Selection
(Year: 2005)
Worldwide promos and pop, featuring Futureshock, Beastie Boys and Goldfrapp.
Mirrorball: Japan
(Year: 2005)
Eastern promise in promos, featuring the likes of Hi-5, MTV Japan and Chalkdust.
Mirrorball: McLaren
(Year: 2004)
Selection of 16 British animations, including: Crackout (Romain Segaud), Divine Comedy: Come Home Billy Bird (Kuntzel+Degas), Blur: Good Song (Shynola).
Mirrorball: Performance
()
Series of 19 short films featuring live performances. Including: Scissor Sisters, Franz Ferdinand and The Vines.
Mirrorball: Short Docs
(Year: 2004)
Short documentaries. Featuring: Just To Get A Rep (Or How I Learned To Love To Bomb) (Peter Gerard and Aaron Davis), Stay High 149, Mode To, Head Rush (Joey Garfield), Collective Behaviour (Jane Stockdale).
Mirrorball: South American Showcase
(Year: 2004)
Series of 20 short films from South America. Featuring: Get Down (Jarbas), Shipwreck (Zaracla) and Bigger (Mateus De Paula Santos).
The Ramones: End Of The Century
(Country: US; Year: 2003; Director: Jim Fields, Michael Gramaglia; Stars: The Ramones, Deborah Harry, Seymour Stein, Joe Strummer, Rob Zombie)
Documentary on the legendary rockers who never had a Top 40 hit.