Eye For Film >> Movies >> The Search (2014) Film Review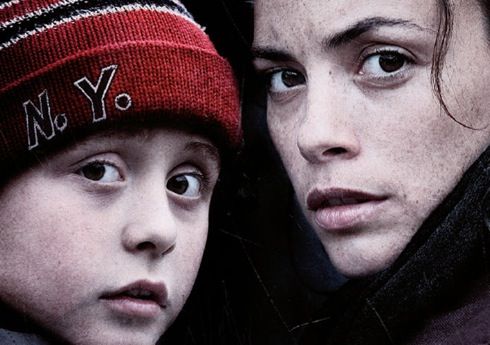 If Oscar-winner Michel Hazanavicius wanted to bury the memory of his past achievements, such as The Artist, then he could hardly have done so in a more effective manner than The Search, an epic scale exploration of the oft neglected conflict in Chechnya in 1999.
Inspired by Fred Zinnemann's 1948 wartime film of the same name, which featured a youthful Montgomery Clift as an American soldier helping an Auschwitz survivor who is seeking his mother, Hazanavicius in one of the many narrative strands follows the fate of Hadji (a wonderful and almost silent portrayal from Abdul Khalim Mamutsiev) who becomes separated from his sister and young brother as the Russians invade.

He ends up in a refugee centre run by an exasperated Red Cross worker (convincingly portrayed by Annette Bening) before running off and eventually finding succour with Berenice Bejo as Carol, who's charged with compiling a human rights report designed to instigate European intervention.
Meanwhile, on the military side, a Russian conscript, aged 19 (played by Maksim Emelyanov), is being brutally baptised into the ways of war with unspeakable levels of violence being meted out to him by his fellow soldiers, never mind the Chechen rebels.
With a muted colour palette in the style of Saving Private Ryan Hazanavicius creates scenes of conflict that have echoes of everything from Apocalypse Now to Full Metal Jacket.
He rails against the apathy shown by not only the humanitarian organisations stretched to the limit but also by the countries of Europe, which don't want to know about the inhumane treatment being visited upon Chechnya.
Like many films in Cannes it could do with pruning – scenes such as Bejo's address to politicians and opinion-makers strike a preachy note and are superfluous while there is an unnecessary surfeit of illustrations of man's inhumanity to man.
Some of the dialogue too has a clunky feel to it although there is no denying the film's sincerity of purpose and its power to move and outrage.
Reviewed on: 21 May 2014
Share this with others on...