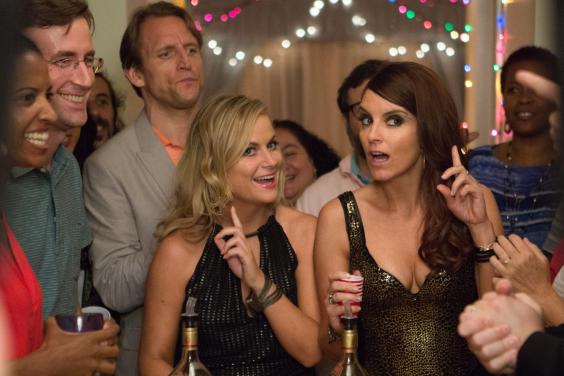 Blame it on Bridesmaids. Blame it on the fat girl in Pitch Perfect. Blame it on Seth Rogen and the culture of vulgar excess. Ladies have become lads and lads have become obscene. Thanks to porn, sex is now open season for humour. The vagina is no longer off limits and genitalia are the new weapons in comedy's gag wars.
Maura (Amy Poehler) and Kate (Tina Fey) are... you've-guessed-it. Naturally they don't tick the sibling boxes, one being responsible and the other not. Clash clash? Blood is thicker, etc, which means they love each other deep down even if they fight up top.

When Mom and Pop let it be known they are selling the family home in Florida, the sisters are appalled and rush down there to save the day, or at least the house. Too late! All they can do is wax nostalgic and clean out their stuff.
This is where Kate takes charge. To hell with protocol. They are going to have a party - final farewell to ex-school mates and stay-at-home losers.
Films that find alcoholism funny, encouraging the kind of behaviour that would give Gramps a heart attack, are kicking at an open door. Girls behaving badly tend to mock men where it hurts - bedroom performance - and exploit feminine advantage - tit power.
Fey (30 Rock) and Poehler (Parks & Recreation) are best friends in real life as well as veterans of Saturday Night Live. They represent the next generation of feminist ball crushers and are very good at it. However, not here.
The film feels like a set up. Let's rock the joint, they cry. Instead, they wreck it.
Reviewed on: 20 Dec 2015
Share this with others on...