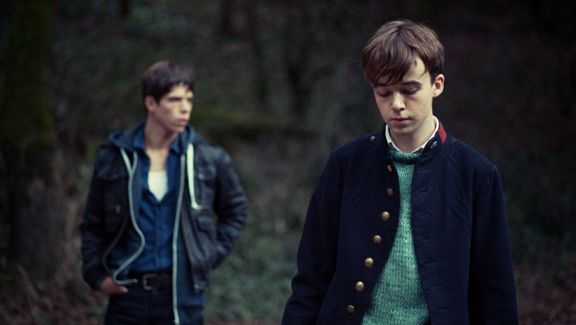 Andrew Stegall's feature debut occupies the sort of buttoned-up, stifling British psychological space favoured by the likes of Joanna Hogg and Andrew Haigh, although its mannered and wilfully slow-moving narrative undermine some of the film's emotional potential. Set in the a small town in provincial France, his drama follows the mounting fragility of a family who find they can no longer gloss over the cracks.
Teenager Elliot (Alex Lawlor, with a vulnerability reminiscent of a young Hugh Grant) and his mum Beatrice (Juliet Stephenson) are an interesting choice of protagonists. Elliot is a bundle of teenage angst and superiority, grappling with questions of his sexuality but with an inflated sense of his own woes, and at slapping point in terms of his self-centred outlook. His mum is almost as introspective, suffering from the unfocused form of grief that is the sum of her current potential losses - the sale retreat which she loves, her soon to be adult son and, quite possibly, her marriage. The fact that neither is wholly sympathetic allows Stegall to push and pull our emotions and brings a welcome complexity to their characters.

When Elliot takes a shine to local lad Clement (Phénix Brossard bringing some much-needed vigour to proceedings), he becomes a catalyst for trouble between mother and son, a situation further exacerbated by the arrival of Elliot's father (Finbar Lynch).
This is water colour territory, the palette dominated by blues and greens - beautifully captured by up-and-coming DoP Brian Fawcett - Jools Scott's music subtly affecting and the mood as melancholy as rain running down a window pane. Luscious though it is to look at, the constant moodiness threatens to push things into unintentional comedy and Stegall over-uses the 'secret from the past' device, where a more detailed consideration of his characters in the here and now would be preferable. Also, despite early signs he may skewer Elliot's pretensions, he ultimately falls too much under his egocentric spell, with a midway montage and under-water sequences feeling more like pop videos than an integral part of the film.
While not a perfect film, Stegall marks himself out as a talent to watch, with an eye for a good shot and strong control of mood.
Reviewed on: 27 May 2016
Share this with others on...