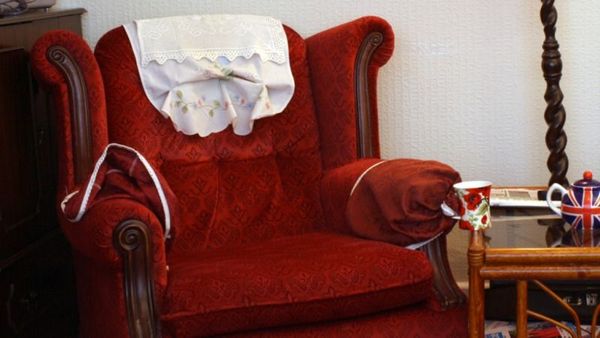 Animator Bexie Bush takes a similar tack to Nick Park's Creature Comforts for her clever and witty graduation film. If anything, the characters she chooses to represent elderly couple Eric and Lynn's conversation are even more quintessentially "British" than Parks - a couple of fine, upstanding armchairs, whose mouths are formed from antimacassars. Sitting at either side of a Union Jack teapot, the pair discuss the modern world and how much has changed since they were young.
Chief among the considerations are the way they believe people are too often driven by money, the lack of connection to the political class and fears about ageing. All of which, especially in the light of the 2017 hung parliament vote in the UK, makes Edinburgh Film Festival's decision to include it in a showcase of shorts as part of its retrospective response to Brexit, look even more prescient.

Bush shows a sharp-witted approach to what the pair are saying, illustrating talk of cash with Monopoly money and including a lovely segment in which clothes 'make out' as Lynn refers to the dangers in her youth of the "Wandering Hands Society". The animator never makes fun of her collaborators but she does smartly explore what they're saying in thought-provoking ways. As an artist, she certainly gets my vote.
If you can't get to EIFF this year, the film is available to watch on Vimeo, below:
Britain from Bexie Bush on Vimeo.
Reviewed on: 09 Jun 2017
Share this with others on...