Eye For Film >> Movies >> Billy & Zorba (1999) Film Review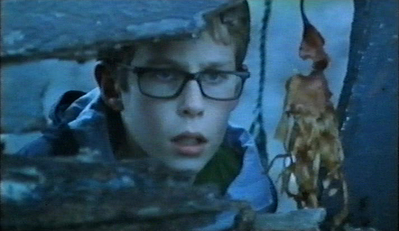 Brian Kirk's film has a sentimental heart and a lovely performance from 11-year-old Iain de Caestecker, as Billy. James Cosmo, who was born to play "The Old Man And The Sea", is Zorba, a fisherman on Scotland's west coast, who thinks he's Anthony Quinn. His accent lets slip a few times, but it doesn't matter because it's the passion in the man that counts.
Billy's mother's boyfriend (Robert Cavanah) bullies her into selling the village pub, which has always been home to Billy, and Zorba is desperate about poor catches and sees his life in ruins. Billy stows away on Zorba's boat when the old fisherman has decided to end it all at sea. On being discovered, Zorba is furious until Billy falls overboard and Zorba has to make another decision about life and death. Through friendship and shared danger, they discover strength (sob!) to face the future.
Reviewed on: 18 Jul 2003
Share this with others on...