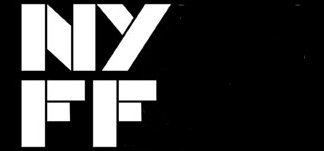 Events will also include a screenwriting class with Olivier Assayas
View other New York Film Festival Films by strand: Main Slate, Projections, Shorts, Spotlight On Documentary
American Trial: The Eric Garner Story
(Country: US; Year: 2019; Director: Roee Messinger)
Hybrid fiction-documentary that engages the services of two real-life legal teams to create a rigorous, legally based fictional — yet unscripted — trial that never happened.
The Cotton Club
(Country: US; Year: 1984; Director: Francis Ford Coppola; Writer: William Kennedy, Francis Ford Coppola, William Kennedy, Francis Ford Coppola, Mario Puzo, Jim Haskins; Stars: Richard Gere, Gregory Hines, Diane Lane, Lonette McKee, Bob Hoskins, James Remar, Nicolas Cage, Allen Garfield, Fred Gwynne, Gwen Verdon, Lisa Jane Persky, Maurice Hines, Julian Beck, Novella Nelson, Laurence Fishburne)
Drama set in the Harlem club.
Screening as The Cotton Club Encore - with restored footage
Joker
(Country: US, Canada; Year: 2019; Director: Todd Phillips; Writer: Todd Phillips, Scott Silver; Stars: Joaquin Phoenix, Robert De Niro, Zazie Beetz, Marc Maron, Shea Whigham, Brian Tyree Henry, Frances Conroy, Bryan Callen, Brett Cullen, Bill Camp, Isabella Ferreira, Douglas Hodge, Glenn Fleshler, Josh Pais, Jolie Chan)
Origin story of Batman's arch nemesis.