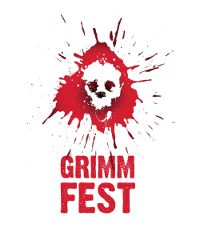 8 Found Dead
(Country: US; Year: 2022; Director: Travis Greene; Writer: Jonathan Buchanan; Stars: Alisha Soper, Nancy Linehan Charles, Jenny Tran, Laura Buckles, Tim Simek)
Two couples go on a weekend getaway in the middle of the desert, only to discover that their Airbnb is already occupied. It's a long and bloody night told from four points-of-view.
Abruptio
(Country: US; Year: 2023; Director: Evan Marlowe; Writer: Evan Marlowe; Stars: James Marsters, Christopher McDonald, Hana Mae Lee, Jordan Peele, Robert Englund, Sid Haig)
A man who is down on his luck wakes up one day to find that an explosive device has been implanted in his neck.
Auxilio
(Country: Argentina; Year: 2023; Director: Tamae Garateguy; Stars: Cumelen Sanz, Gerardo Romano, Germán Baudino, Martina Garelo)
The story of Emilia, who is sent to a convent where paranormal forces start to mount among the holy and the tortured.
The Coffee Table (La mesita del comedor)
(Country: Spain; Year: 2022; Director: Caye Casas; Writer: Cristina Borobia, Caye Casas; Stars: Eduardo Antuña, Paco Benjumea, Itziar Castro, Estefanía de los Santos, Cristina Dilla, Clàudia Font, Emilio Gavira, David Pareja, Claudia Riera, Josep Riera, Josep Maria Riera)
Black comedy about a young couple facing a tricky moment in their relationship.
Deleter
(Country: Philippines; Year: 2023; Director: Mikhail Red; Writer: Nikolas Red, Mikhail Red; Stars: Nadine Lustre, Louise Delos Reyes, McCoy De Leon, Jeffrey Hidalgo, Billy Viletta, Elia Ilano)
An online content moderator deletes a suicide video made by her co-worker, but the otherwise desensitised woman cannot escape from either her own troubled past or from a mysterious vengeful presence.
Door
(Country: Japan; Year: 1988; Director: Banmei Takahashi; Writer: Ataru Oikawa, Banmei Takahashi; Stars: Keiko Takahashi, Daijirô Tsutsumi, Shirô Shimomoto, Takuto Yanezo, Masao Ishida)
After several strangely threatening calls from a local salesman, a homemaker becomes increasingly afraid to answer her apartment door.
Evil Eye
(Country: Mexico; Year: 2022; Director: Isaac Ezban)
Luna is sick and no treatment seems to work. Her desperate parents take her to the Mexican countryside to seek an alternative treatment, where they leave Luna and her older sister Nala in the care of Josefa, their grandmother. Nala becomes convinced that something is after them.
Faceless After Dark
(Country: US; Year: 2023; Director: Raymond Wood; Writer: Todd Jacobs, Jenna Kanell; Stars: Jenna Kanell, Danny Kang, Danielle Lynn, Michael Aaron Milligan)
Following her breakout success in a killer clown horror flick, a young actor finds herself held hostage by an unhinged fan determined to recreate the film's fatal plot.
Give Me An A
(Country: US; Year: 2022; Director: Natasha Halevi, Meg Swertlow, Bonnie Discepolo, Danin Jacquay, Erica Mary Wright, Monica Moore-Suriyage, Sarah Kopkin, Caitlin Hargraves, Megan Rosati, Hannah Alline, Avital Ash, Mary C. Russell, Valerie Finkel, Kelly Nygaard, Loren Escandón, Francesca Maldonado; Stars: Alyssa Milano, Virginia Madsen, Gina Torres, Milana Vayntrub, Jennifer Holland, Sean Gunn, Molly C. Quinn, Jason George, Jackie Tohn)
16 women filmmakers make their voices heard with this anthology of genre-themed short films, all made in direct response to the Supreme Court overturning Roe v. Wade.
Keratyna
(Country: Spain; Year: 2023; Director: Miguel Azurmendi; Writer: Miguel Azurmendi; Stars: Jordi Aguilar, Maiken Beitia, Ramón Langa, Pablo Lapastora Martín, Mireira Oriol, Fernando Ramallo)
An accidental witness gets drawn into conspiratorial beliefs.
Love Will Tear Us Apart
(Country: Japan; Year: 2023; Director: Kenichi Ugana; Writer: Kenichi Ugana, Hirobumi Watanabe; Stars: Saya Kubota, Yuzu Aoki, Riko, Mitsuru Fukikoshi)
Suspicion attaches to a young woman who has an odd habit of surviving extremely violent situations, whilst people around her keep getting killed.
Mother Superior
(Country: Austria; Year: 2022; Director: Marie Alice Wolfszahn; Writer: Marie Alice Wolfszahn; Stars: Isabella Händler, Inge Maux, Jochen Nickel)
1975, Rosenkreuz Manor. Sigrun Fink, desperate for information about her biological family, starts a new position as nurse to the aging, ill and eccentric Baroness Heidenreich. For a shared longing binds them together: the old lady's memory contains the secret to Sigrun's true identity; the nurse's lifeforce holds the key to the future for the Baroness.
Pandemonium
(Country: France; Year: 2023; Director: Quarxx; Writer: Quarxx; Stars: Arben Bajraktaraj, Ophélia Kolb, Manon Maindivide, Hugo Dillon, Sidwell Weber, Carl Laforêt, Jérôme Paquatte)
A confused traveller refuses to abandon all hope as he enters the gates of Hell.
The Sacrifice Game
(Country: US; Year: 2023; Director: Jenn Wexler; Writer: Sean Redlitz, Jenn Wexler; Stars: Olivia Scott Welch, Mena Massoud, Chloë Levine, Gus Kenworthy, Madison Baines)
The story of Samantha and Clara, two students who are staying behind for the holidays at their boarding school, who must survive the night against uninvited visitors.
What You Wish For
(Country: US; Year: 2023; Director: Nicholas Tomnay; Writer: Nicholas Tomnay; Stars: Nick Stahl, Tamsin Topolski, Randy Vasquez, Penelope Mitchell, Juan Carlos Messier, Brian Groh, Ariel Sierra)
A chef with gambling problems flees to a Latin American villa where he assumes another man's identity.