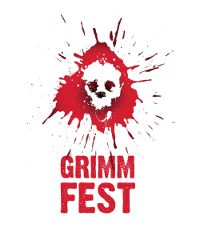 Antisocial
(Country: Canada; Year: 2013; Director: Cody Calahan)
Five friends trapped in the house where they were celebrating New Year desperately try to research the epidemic apparently unfolding outside.
Big Bad Wolves
(Country: Israel; Year: 2013; Director: Aharon Keshales, Navot Papushado; Writer: Aharon Keshales, Navot Papushado; Stars: Lior Ashkenazi, Tzahi Grad, Rotem Keinan, Doval'e Glickman)
Two vigilantes kidnap a suspected child-killer.
The Borderlands
(Country: UK; Year: 2013; Director: Elliot Goldner; Stars: Aidan McArdle, Patrick Godfrey, Gordon Kennedy, Luke Neal, Robin Hill)
Vatican investigators use hidden cameras to try and discern the cause of strange happenings in a West Country church.
The Butterfly Room
(Country: Italy, US; Year: 2012; Director: Jonathan Zarantonello; Stars: Barbara Steele, Ray Wise, Erica Leerhsen, Heather Lagenkamp)
Befriended by a deceptively sweet younger woman, a lepidopterist is drawn into a dangerous world - but she has secrets of her own.
Hansel And Gretel: The 420 Witch (Hansel And Gretel Get Baked)
(Country: US; Year: 2013; Director: Duane Journey; Stars: Cary Elwes, Lara Flynn Boyle, Michael Welch, Molly C Quinn, Yancy Butler)
A young woman must dodge a drug turf war to take on the witch who ate her boyfriend.
Hellraiser
(Country: UK; Year: 1987; Director: Clive Barker; Writer: Clive Barker; Stars: Andrew Robinson, Clare Higgins, Ashley Laurence, Sean Chapman)
An unfaithful wife faces demonic horrors after her dead lover escapes from Hell.
Home Sweet Home
(Country: Canada, France; Year: 2013; Director: David Morlet; Stars: Megan Heffern, Adam MacDonald, Shane Benson)
A young couple return to their new home after a night out to find a psychopath lying in wait.
House With 100 Eyes
(Country: US; Year: 2011; Director: Jay Lee, Jim Roof; Stars: Jim Roof, Shannon Malone, Larissa Lynch)
A middle class couple prepare to make their latest snuff film, but this time things don't run smoothly.
The Human Race
(Country: US; Year: 2013; Director: Paul Hough; Stars: Paul McCarthy-Boyington, Eddie McGee, Trista Robinson)
Eighty people are kidnapped and forced to race for their lives.
John Dies At The End
(Country: US; Year: 2012; Director: Don Coscarelli; Writer: Don Coscarelli, based on the novel by David Wong; Stars: Chase Williamson, Rob Mayes, Paul Giamatti, Clancy Brown, Glynn Turman, Doug Jones, Daniel Roebuck, Fabianne Therese, Jonny Weston, Jimmy Wong, Tai Bennett, Allison Weissman, Angus Scrimm, Riley Rose Critchlow, Jerry Droz)
Two friends use a drug that enables them to warp space time in an attempt to save the world.
Jug Face
(Country: US; Year: 2013; Director: Chad Crawford Kinkle; Writer: Chad Crawford Kinkle; Stars: Sean Bridgers, Lauren Ashley Carter, Kaitlin Cullum, David Greathouse)
A pregnant teenager tries to escape her backwoods community after coming to suspect that she is intended to be sacrificed to a creature in a pit.
Kiss Of The Damned
(Country: US; Year: 2011; Director: Xan Cassavetes; Writer: Xan Cassavetes; Stars: Josephine de la Baume, Roxane Mesquida, Milo Ventimiglia)
A spiteful vampire brings chaos to the life of her mild-manered vampire sister who just wants to settle down with a still-mortal man.
The Machine
(Country: UK; Year: 2013; Director: Caradog W James; Writer: Caradog W James; Stars: Toby Stephens, Sam Hazeldine, Caity Lotz, Denis Lawson, Lee Nicholas Harris, Ben McGregor, Stuart Matthews, Helen Griffin, Sule Rimi, Alan Low, Pooneh Hajimohammadi, Clark Fisher, James Burn)
A cybernetics expert tries to create an android super-soldier.
Modus Anomali
(Country: Indonesia; Year: 2012; Director: Joko Anwar; Writer: Joko Anwar; Stars: Rio Dewanto, Hannah Al Rashid, Aridh Tritama, Izzi Isman)
A father struggles to recover his two children after they go missing in the woods.
My Amityville Horror
(Country: US; Year: 2012; Director: Eric Walter; Stars: Daniel Lutz)
A documentary about the famous Amityville 'haunting' case focusing on Daniel, who was ten at the time and remembers something very different.
On Air
(Country: Germany; Year: 2013; Director: Marco J. Riedl, Carsten Vauth; Stars: Markus Knüffken, Charles Rettinghaus, Ronald Nitschke, Jasmin Lord)
A shock radio host is challenged by a serial killer, with a woman's life at stake.
Smiley
(Country: US; Year: 2012; Director: Michael J. Gallagher; Stars: Caitlin Gerard, Melanie Papalia, Shane Dawson, Roger Bart, Keith David)
A university fresher is drawn into the legend of a supernatural serial killer connected to a social networking site.
Stalled
(Country: UK; Year: 2013; Director: Christian James; Stars: Dan Palmer, Antonia Bernath, Tamaryn Payne, Mark Holden, Giles Alderson)
A janitor is trapped in the toilets when a zombie outbreak strikes the office party.
Thanatamorphose
(Country: Spain; Year: 2012; Director: Éric Falardeau; Stars: Émile Beaundry, Eryka Cantieri, Roch-Denis Gagnon)
Moving to a new apartment, a troubled sculptress finds her body beginning to decay.
To Jennifer
(Country: US; Year: 2013; Director: James Cullen Bressack; Stars: Chuck Pappas, Jessica Cameron, Jody Barton, James Cullen Bressack)
A geek takes his best friend with him on a drive across country to confront the girlfriend he suspects of cheating on him.
Wither
(Country: Sweden; Year: 2012; Director: Sonny Laguna, Tommy Wiklund; Stars: Patrik Almqvist, Lisa Henni, Amanda Renberg, Patrick Saxe, Ralf Beck)
A small group of friends accidentally unleashes an ancient horror from beneath the floorboards of a remote woodland cabin.
The Wicker Man
(Country: UK; Year: 1973; Director: Robin Hardy; Writer: Anthony Shaffer; Stars: Edward Woodward, Christopher Lee, Diane Cilento, Britt Ekland, Ingrid Pitt, Lindsay Kemp, Russell Waters, Aubrey Morris, Irene Sunters, Walter Carr, Ian Campbell, Leslie Blackater, Roy Boyd, Peter Brewis, Barbara Rafferty)
A policeman gets more than he bargained for on a remote Scottish isle.