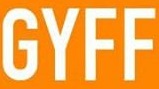 The Biggest Little Farm
(Country: US; Year: 2018; Director: John Chester; Writer: John Chester, Mark Monroe; Stars: John Chester, Molly Chester, John Chester, Molly Chester)
Filmmaker chronicles his own efforts and that of his wife, to trade in their city life for a small farm dream.
Code Geass: Lelouch Of The Re;Surrection
(Country: Japan; Year: 2019; Director: Code Geass: Fukkatsu No Lelouch; Stars: Jun Fukuyama, Yukana Nogami, Takahiro Sakurai, Ayuma Morase, Nobunaga Shimazaki, Wataru Takagi, Kaiko Toda)
It is the second year of the Kowa Period. The world has unified around the reorganised United Federation of Nations, and has enjoyed days of continuing peace, but now, that peace suddenly comes to an end due to the mysterious Knightmare Frame.
Coraline (Coraline & the Secret Door)
(Country: US; Year: 2009; Director: Henry Selick; Writer: Henry Selick, based on the book by Neil Gaiman.; Stars: Dakota Fanning, Teri Hatcher, Jennifer Saunders, Dawn French, Keith David, John Hodgman, Robert Bailey Jr., Ian McShane),
Official Site
,
Trailer
A lonely girl discovers a fantastic hidden world, but all is not as it seems.
Drag Kids
(Country: Canada; Year: 2019; Director: Megan Wennberg; Stars: Nemis Quinn Mélançon Golden, Bracken Hanke, Dominique Hanke, Stephen Hirst, Megan Wennberg)
A documentary about four pre-teens who enjoy competing in drag pageants.
Fantastic Mr. Fox
(Country: US; Year: 2009; Director: Wes Anderson; Writer: Wes Anderson and Noah Baumbach, based on the book by Roald Dahl.; Stars: Voices of George Clooney, Meryl Streep, Jason Schwartzman, Bill Murray, Wally Wolodarsky, Eric Anderson, Michael Gambon, Willem Dafoe, Adrien Brody, Owen Wilson, Jarvis Cocker, Wes Anderson, Karen Duffy, Robin Hurlstone, Hugo Guinness, Helen McCrory, Roman Coppola, Juman Malouf, Brian Cox),
Official Site
,
Trailer
Animated version of Roald Dahl's tale about a wily fox.
The Farewell
(Country: US; Year: 2019; Director: Lulu Wang; Writer: Lulu Wang; Stars: Awkwafina, Tzi Ma, Gil Perez-Abraham, Jim Liu, Diana Lin, Yongbo Jiang, Shuzhen Zhou, Awkwafina, Tzi Ma, Gil Perez-Abraham, Jim Liu, Diana Lin, Yongbo Jiang, Shuzhen Zhou)
A headstrong Chinese-American woman returns to China when her beloved grandmother is given a terminal diagnosis. Billi struggles with her family's decision to keep grandma in the dark about her own illness as they all stage an impromptu wedding to see grandma one last time.
Heathers
(Country: US; Year: 1988; Director: Michael Lehmann; Writer: Daniel Waters; Stars: Winona Ryder, Christian Slater, Shannen Doherty, Lisanne Falk, Kim Walker, Penelope Milford)
Being in with the in crowd may prove deadly for high school student Veronica.
Phoenix (Føniks)
(Country: Norway; Year: 2018; Director: Camilla Strøm Henriksen; Writer: Camilla Strøm Henriksen; Stars: Ylva Bjørkaas Thedin, Maria Bonnevie, Sverrir Gudnason, Casper Falck-Løvås, Kjersti Sandal, Renate Reinsve, Nils Vogt, Fredrik Stenberg Ditlev-Simonsen, Ingeborg Engø, Gard Tony Sønsthagen, Idun Daae Alstad, Nick Brimble, Nils Janson, Pär-Ola Landin, Konrad Agnas)
From a young age, Jill has acted as the responsible adult in her small family. She cares for her loving but mentally unstable mother and her younger brother. The news that their estranged father will be visiting on Jill's birthday gives the children much needed hope.
Scott Pilgrim Vs. The World
(Country: US; Year: 2010; Director: Edgar Wright; Writer: Michael Bacall, Edgar Wright, Bryan Lee O'Malley; Stars: Michael Cera, Mary Elizabeth Winstead, Ellen Wong, Kieran Culkin, Anna Kendrick, Jason Schwartzman, Alison Pill, Mark Webber, Johnny Simmons, Aubrey Plaza, Satya Bhabha, Chris Evans, Brie Larson, Roxy Richter, Brandon Routh, Keita Saitou, Shota Saito),
Official Site
A man finds he has to defeat his girlfriend's evil ex-boyfriends.
Stars By The Pound
(Country: France; Year: 2018; Director: Marie-Sophie Chambon; Stars: Laura Duchene)
A teenager dreams of becoming an astronaut, but although gifted in physics, she is morbidly obese and shattered by life. Her life changes when she makes some new friends who ate ready to leave with her for outer space.